8 Things to Know Before Moving to Pigeon Forge, TN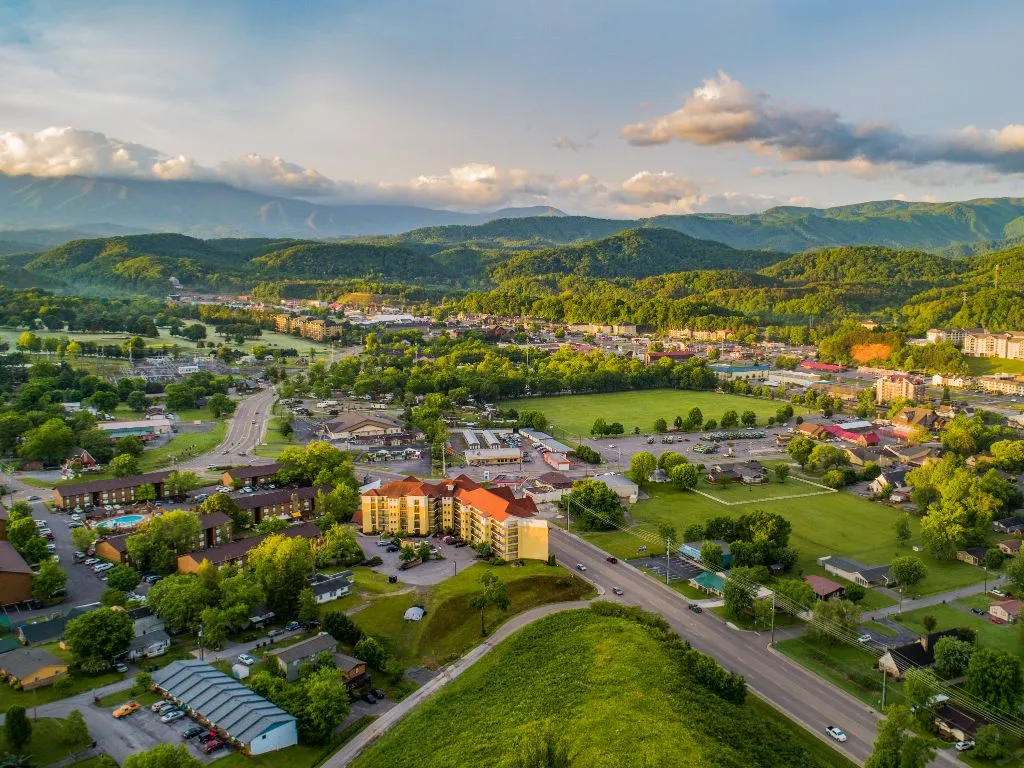 ---
Pigeon Forge looks much smaller than it actually is. Located at the foothills of the Great Smoky Mountains, this beautiful town in Tennessee has something to offer people of all backgrounds and income levels.
The fact that it attracts many visitors doesn't change the fact that locals can never run out of things to do. There are thrilling amusement parks with roller coasters as well as possibilities to get out into nature on multi-day trekking treks.
Let's check out eight things to know before making the move to Pigeon Forge, TN.
MAF Widget
1. Go to TopJump or Dollywood and Dollywood's Splash Country with the family
Pigeon Forge is often regarded as a fantastic destination for families. Dollywood and Dollywood's Splash Country are fantastic destinations to visit in the spring, summer, and fall since they provide rides and activities for people of all ages. TopJump, an indoor trampoline park, and WonderWorks are perennial favorites among parents and children alike.
The Track features a kid-specific area with rides, and it's also great for kids of all ages. Crave, a new attraction in Pigeon Forge, features a mini-golf course that is popular with the kids.
2. The city is quite accessible
Did you know that Pigeon Forge is one of the easiest cities to reach in the United States? Nearly everyone living east of the Mississippi River, which is ⅔ of the country, can get to the city within a day. Located only 33 miles southeast of Knoxville, Pigeon Forge is also only 5 miles north of the Great Smoky Mountains National Park.
Because of this, visitors and residents alike can spend time on the trails and still have the rest of the day to enjoy Pigeon Forge. Come try the fantastic spirits and cocktails in the city with your loved ones after a long day of sightseeing.
3. Don't miss all the Great Smoky Mountains have to offer
If you only visit one national park this year, make it the Great Smoky Mountains. A few days are not nearly enough time to see everything the area has to offer, such as Cades Cove, Clingman's Dome, Mount LeConte, Laurel Falls, and more. A trip on the Great Smoky Mountain Wheel on the Island is another excellent way to take in the scenery.
The Riverwalk Trail is a great place to go for a stroll and enjoy the scenery. The Little Pigeon River is a major thoroughfare of urban Little Pigeon. You can go there to see the ducks, feed them, and take in the scenery.
4. The city got its name from a river and an iron forge
Many people have probably wondered how Pigeon Forge got its unique name, so let's do justice to that. The city's namesake river, the Little Pigeon River, provides the first element of the name. The river was given its name because of the large number of passenger pigeons that used to nest along its banks.
The other part of the name refers to an iron forge established in the area in 1817. In the area around The Old Mill Square, you can still find remnants of the forge.
5. You might run into a bear in the city
There's a pretty high chance that you'll run into a majestic black bear even if you don't walk any paths in the Great Smoky Mountains.
These fearsome beings enter the city at their own pace, weaving across parking lots and stunning everyone with their sight. They'll return home soon enough if you just keep your distance from them.
6. The city receives 9 million visitors yearly
Over 6,200 individuals are happy to call Pigeon Forge their home due to the town's relaxed vibe, abundance of exciting attractions, and breathtaking scenery. The proximity to Dollywood and other Smoky Mountain attractions means they may go on vacation whenever they like.
However, more than nine million visitors annually come to see this sleepy town, and about 20,000 couples get married every year in this city, making it a popular destination for honeymooners.
The point is, you'll probably run into tourists every couple of hours if you move to this city, and they might get in your way, so you should be prepared for that.
MAF Widget
7. Get around the city on a trolley system
Due to the increasing number of tourists visiting the Pigeon Forge area, the roads in the region had to be widened to make more room for tourists and residents alike. A trolley system was installed in the 1980s to handle the increased volume of traffic.
The trolley system is still in operation, and you can ride it for a nominal fee per ride or for a flat day rate. Travel all across Pigeon Forge and even to neighboring towns of Sevierville and Gatlinburg on the convenient trolley system.
8. The weather can be unpredictable
The weather at Tennessee's Pigeon Forge and Gatlinburg is notoriously fickle. The weather, temperature, and humidity can all shift subtly throughout the course of a day. Topography influences local weather, especially when eastern moving systems cross the plateau in Middle Tennessee, where elevations range from 800 to 6,643 feet.
Severe thunderstorms, with gusty winds and even hail at higher elevations, are not uncommon in the spring. Tornadoes can occasionally form in the valley. Heavy snowfall and ice roads are also commonplace in the winter, especially at higher altitudes.
To Sum it All Up
Pigeon Forge is your quintessential tourist destination; there are endless attractions to explore, thousands of new people to meet, and the city is also quite accessible. The people might get in your way, and the weather might be quite erratic, but Pigeon Forge is mostly a lovely place to live.