8 Things to Know Before Moving to Morristown, NJ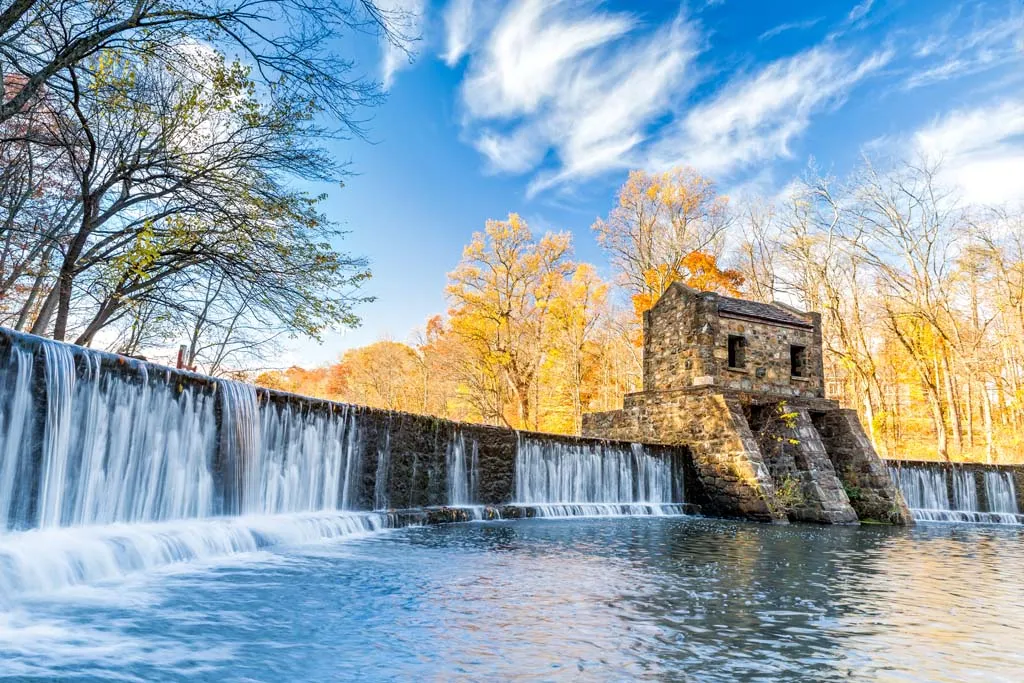 ---
About 30 miles outside of Manhattan is the charming suburb of Morristown. Although it was founded in 1715 and is rich in colonial history (including a home that served as General George Washington's headquarters during the Revolutionary War), the town has made great strides in modernization.
The 20,000 people who call Morristown home can take advantage of the town's lively, walkable downtown, which is centered on the scenic Morristown Green.
Here are eight things to know before moving to Morristown, NJ!
MAF Widget
1. It has a laid-back atmosphere
Morristown is a friendly, secure community with which to start a family. When you compare it to the busy and bustling NYC, Morristown has a more chill atmosphere. Morristown Green, as well as the other local attractions, makes life in the area a delight.
The city is home to many people who want a more relaxed pace of life while having easy access to New York City. No wonder many celebrities choose to live in Morristown including Peter Dinklage of Game of Thrones and Danika Yarosh of The Goldbergs.
2. Enjoy great food at Pascarella Brothers Delicatessen and Catering or Roots Steakhouse
Morristown is rich in history and is well-known for its excellent dining options.
Italian restaurant Pascarella Brothers Delicatessen and Catering is known for having the best sandwiches in town. Rod's Steak and Seafood Grille is a fantastic restaurant with a classy ambiance. The wood paneling and polished brass accents in the restaurant exude timeless sophistication. Roots Steakhouse is a great spot to go for a steak because of its wonderful decor, quiet ambiance, and affordable costs. An added bonus, you might run into a write from The Daily Show or a reality TV star dinning next to you.
3. Learn about the Revolutionary War in this city
To many, Morristown represents the "military capital of the American Revolution." Morristown is a great place to learn about the Revolutionary War because of its many museums, walking tours, and other sites like Washington's Headquarters, Jockey Hollow, and Fort Nonsense.
And if you want to get a taste of what it was like to live in the past, you may do so at Speedwell Park and Fosterfields Living Historical Farm.
4. Rush hour traffic can be terrible
One thing you'll have to get used to if you move to Morristown is the rush hour traffic you must deal with. Sometimes, it gets so bad that a journey of ten minutes on foot might take you thirty minutes by car when you get stuck in traffic.
Once you live here for a while, you start to figure out routes to take to avoid most of the traffic. But till then, learn to factor in another fifteen to twenty minutes to your ride.
5. Get a job in the healthcare system
Living in Morristown offers you a ten-minute drive from the major employers in Morris County: Novartis, Atlantic Health System, Bayer, Barclays, and ADP. These are just a few of the names you might have heard of. But the town and the surrounding towns are rife with businesses and have one of the most flourishing job markets in the country.
Atlantic Health System is the city's major employer, and it is consistently ranked one of the top hospitals in the country. Living here offers a ton of job opportunities to those looking for work.
6. Enjoy outdoor activities at the Burnham Park Pool or Pyramid Mountain Natural Historic Area
The Burnham Park Pool in town is great for summertime family fun, and outdoorsy types will find much to do in the area as well.
With almost 1,600 acres to explore, hikers can reach Tripod Rock in the Pyramid Mountain Natural Historic Area for a leisurely hike and a view of the New York City skyline.
MAF Widget
7. Visit Stirling Tavern or Iron Bar in the evenings
At night, Morristown has a ton of restaurants, bars, and pubs that cater to a variety of tastes. There are sports bars, where you can catch a game over a drink, and even theaters like MPAC Theater, where you can catch a show at night.
Tavern Off The Green, Stirling Tavern, Iron Bar, and Dublin Pub Restaurant are some popular spots for nightlife entertainment.
8. A higher-than-average cost of living
At an index of 149.5, living in Morristown costs almost 50% more than the average American city. While health is slightly lower than the national average, utilities cost 3% more than the national average.
The city's housing contributes majorly to the high cost of living. The whopping median home price of $709,289 is almost double the national average. That is not unexpected for a city that offers the charm of a fancy small town just a short ride from the vast offerings of the big Apple of NYC.
In Summary
While Morristown offers a laid-back atmosphere, great economy, tons of amazing restaurants, and a rich history, it also has a high cost of living, and rush-hour traffic can be terrible.
Learn More About Living in Morristown, NJ