15 Things to Know Before Moving to Missoula, MT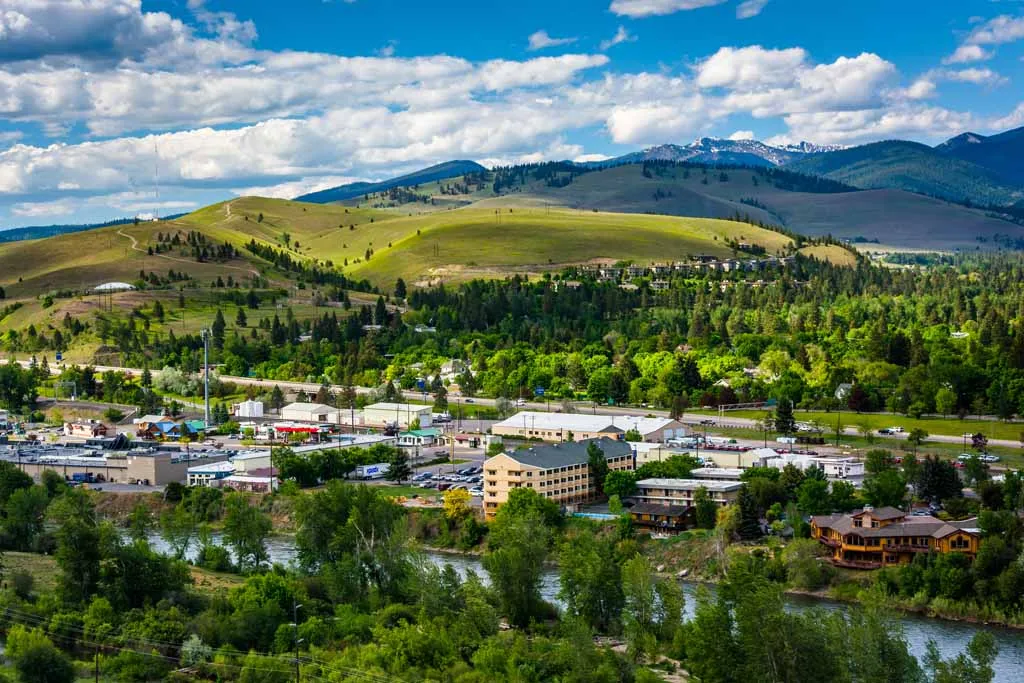 ---
Known for its stunning landscapes, Missoula, Montana, is a great option if you're looking for a new home for you and your loved ones. The city is extremely beautiful and it has been the setting for several film scenes.
If you think Missoula, Montana could be your next home, check out these 15 things to know before moving to this city!
1. The people love their local food
Consuming locally grown food is more than a trend in Missoula. Local eateries are proud to tell you that the wheat in your burger bun was farmed right in Montana.
The people of Missoula take great delight in supporting local agriculture and reinvesting in the communities that grow their food. There are many farmer's markets, most people grow at least a small garden, and the local food movement is thriving with restaurants using seasonal, locally sourced vegetables and other ingredients.
2. Enjoy the outdoors
The people of Missoula know how to enjoy the great outdoors. In the morning, they can do their grocery shopping at an outdoor farmers market, and in the afternoon, they can go for a hike or float down the river.
It's remarkable how much time a Missoulian may spend outdoors in a single day, and this is not limited to the warmer months of the year. People use cross-country skis as a mode of transportation in the snow, and the annual outdoor Winter Brewfest draws a large crowd despite the cold weather.
Head north and you'll reach Lolo National Forest. The Helena National Forest, Clearwater National Forest, and Scapegoat Wilderness are also all close by. If you love the outdoors, you will have a fantastic time there.
3. There's a strong community spirit
People in Missoula are known for being open-minded, imaginative, charitable, and hard-working. Each and every chance they get, they back up their fellow community members. They share a common love for nature, and even if they've just met one another, they get along like old neighbors.
4. The city has a low population
With a population of 74,000, which hasn't increased in recent years, you should be aware that Missoula has a relatively small population. You could be taken aback by how sparsely populated the city is if you've been accustomed to a more urban environment.
It's not unusual to travel for miles on deserted highways, and you can even choose a place to live that is miles from anyone else.
5. A reasonable cost of living
Missoula has a reasonably lower cost of living than the national average. The average cost of living for a single person is about $1,766, rent inclusive.
However, housing is becoming expensive in this area, with a median home price of $574,769. If you intend to own a home in this city, you have to be prepared for the high housing costs.
6. The city has a strong job market
Getting a job is typically necessary to take care of and provide for one's family. Luckily, the labor market is robust in Missoula, so finding work won't be too difficult.
Missoula is home to many major corporations, including Payne West, EW Scripps, O'Reilly Auto Parts, and others. Many people give the abundance of jobs as a primary motivation for making the move to the city.
7. There's a high crime rate
Crime rates in Missoula are one of the worst in the United States when compared to different sizes of communities in the country.
There's a 1 in 191 chance of being a victim of violent crime, and a 1 in 26 chance of being a victim of property crime. It is important to take necessary safety precautions to keep yourself and your belongings safe in this city.
8. The river is a big deal
The river is a big part of life In Missoula. People ride their bikes down the riverbank, float down it, surf it, and dine with a river view. They value the river and act accordingly.
Everyone loves how all three of Missoula's rivers, the Blackfoot, Bitterroot, and Clark Fork Rivers, change throughout the year. They waited patiently for the perfect summer conditions, and are familiar with how the currents work. In a nutshell, Missoulians are masters of "going with the flow."
9. You can get around on a bike
Missoula's high bike score allows many people to easily travel to different parts of the city even without a car. To begin with, the bike paths are extensive and adaptable, providing a variety of alternatives for getting around both within and outside of Downtown.
In addition to the trails, there are a number of groups in Missoula, such as FreeCycles and Missoulians on Bicycles, that aim to promote cycling as a mode of transportation.
A combination of these groups, as well as the city's own interactive bike map and My City Bikes Missoula, has contributed to Missoula's elevation to the status of the nation's fourth-best city for bike commuting.
10. A great school system
Missoula's public schools are consistently ranked among the best in Montana. The educational system boasts respectable numbers of both students and graduates, as well as a healthy student-to-teacher ratio.
Both the University of Montana and Montana State University (MSU) are well-respected options for higher education in the state. Early retirees who move to Montana can also enroll in classes at Montana State University (MSU) by applying for Lifelong Education Status.
11. Beer is a big deal in Missoula
Like many other Western states, Montana has a thriving craft brewing community. There are currently 53 operating breweries in Montana, according to the Montana Breweries Association (MBA), and Missoula has about 7 of those bustling breweries.
The state's breweries collectively employ over 500 people and generate over $60 million in annual economic revenue. Some of the most popular breweries in town include Highlander Beer – Missoula Brewing Co, Bayern Brewing, Inc., Draught Works, Great Burn Brewing, and many others.
12. Housing is scarce
Finding a home in this city can be challenging, so it's a good idea to secure a short-term rental as a backup to your plan before making the journey. It can be difficult for families and individuals all over the state to find housing that fits within their budgets.
For instance, due to a lack of affordable housing, the Big Sky Chamber of Commerce estimates that 83% of the city's workforce commutes to work each day from outside the city.
So if you're planning to move to Missoula, you should have a plan in place for accommodation.
13. The weather could be harsh
Seasons in Missoula range from winter to spring to fall to summer. From spring to fall, the state is sometimes hit by devastating thunderstorms.
Temperatures also rise during the summer months to as high as 90°F, with only those who live in the mountains being spared. The winter season also brings with it temperatures as low as 19°F, so you should be prepared for the weather conditions in Missoula.
14. The wildlife could be dangerous
It's not uncommon to encounter wildlife, whether harmless birds like sandhill cranes or predators like bears and rattlesnakes. Many species of flora and wildlife thrive in the pristine environment provided by vast, deserted landscapes.
More than a hundred different species of wild animals enhance the city's natural splendor. In spite of this, locals frequently find themselves in a position of having to defend themselves from animal attacks. You might have to take necessary precautions to protect your house or garden from these animals.
15. Ranching is a major business in Missoula
In Missoula, cows outnumber humans by a wide margin. Agriculture in the state is worth about $4 billion annually, with cattle accounting for roughly $2 billion of that total.
Before packing your bags and heading out to this city, you should keep in mind that ranching is a tough industry with limited profit margins. It might take a while for your business to thrive, so you'd better prepare for that.
To Sum it All Up
Missoula has both its benefits and its drawbacks. The amazing food, outdoor recreation, and good school system are some attractive features of the city. However, the drawbacks should also be considered, some of which include scarce housing and harsh weather conditions.