8 Things to Know Before Moving to Minot, ND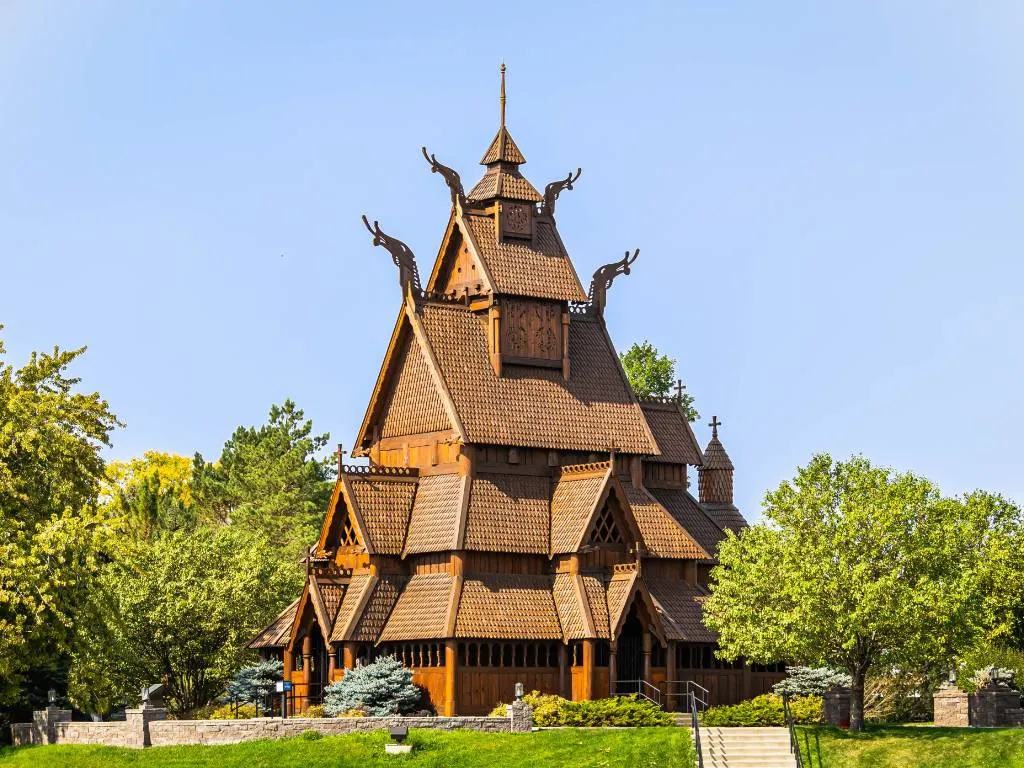 ---
North Dakota's Minot is a charming small city with a tight-knit feeling of community. The city's proximity to the Souris River makes it a great place to enjoy water sports like fishing and boating.
Residents partake in various outdoor recreational activities, events, and festivals throughout the year, and the local economy is supported by industries including agriculture, energy, and healthcare.
Here are eight things to know before moving to Minot, ND.
1. A shared sense of community and togetherness
Minot's community spirit is one of the city's best features. Locals love to rally around one another and their communities through celebrations, festivals, and service projects.
The communal spirit in Minot is apparent, whether during a charity run, a neighborhood cleanup, or a bustling cultural celebration, and this makes the city a wonderful place to visit or settle in. Because of this shared experience, people can quickly make friends and feel like they belong here.
2. The Minot Air Force Base is in this city
The Minot Air Force Base plays a significant role in the history and culture of Minot. There is no denying the impact the base has had on the civilian population of Minot.
The city's population is reflective of this fact since families with ties to the base arrive from all over the country.
3. The city is 15% less expensive than the national average
With a cost of living index of 84.9, Minot is an affordable city to live in. The annual expenditure for a single adult in Minot, covering housing, food, child care, transportation, health care, taxes, and other essential expenses, amounts to $36,456, which is less than the national average.
The city's median home price is only $237,899, almost half the national average.
4. Work in the agriculture or retail industry
Minot's strategic location in North Dakota has allowed it to develop an economy that combines agriculture, oil, healthcare, and retail, providing a wide range of employment options. As a bonus, Minot Air Force Base helps maintain and create jobs in a wide range of industries.
The city's diverse economy provides several opportunities for employment, but we recommend you find out if there are suitable jobs in the area before you relocate.
5. Attend the Minot State University
If you're a parent looking for a good school for your kid, Minot has both public and private alternatives that come highly recommended.
Each of the many schools in the Minot Public School District shares the district's dedication to fostering student growth and academic performance.
Minot State University is a significant aspect of the Minot community and the state of North Dakota's higher-learning infrastructure. MSU is a large public institution, and as such, it offers a wide variety of degree programs in a wide variety of disciplines to students with a wide variety of academic and professional interests. 
6. A higher-than-average property crime rate
Minot's current violent crime rate of 21.8 is lower than the national average of 22.7. However, the property crime rate of 38.2 in this city is higher than the national average of 35.4.
That's why locals and tourists alike need to keep an eye on their surroundings and belongings and adopt sensible safety measures in Minot.
7. Winters are freezing
Continental climate means scorching summers and freezing winters in Minot. Summertime highs typically sit in the upper 70s to low 80s Fahrenheit, with average evening lows in the mid-50s. Daytime highs throughout the winter months average in the low to mid-20s Fahrenheit. At this time of year, lows can occasionally fall into the negative numbers. The city gets 48 inches of snow in a year.
In addition, Minot receives only 18 inches of rain annually, with slightly higher totals in the spring and early summer and somewhat lower totals in the summer and fall.
8. Visit the Roosevelt Park Zoo or Dakota Territory Air Museum
Minot has an abundance of fun things to do for people of all ages and interests. The city offers various kinds of activities for its residents, from inside sightseeing to outdoor exploration.
Visit the Dakota Territory Air Museum, which features vintage aircraft, and the Taube Museum of Art, which highlights area artwork, to get a feel of Minot's rich cultural heritage.
Parks and recreational sites in Minot are great places to go out and enjoy nature. Both Oak Park and Roosevelt Park have peaceful green spaces and walking trails, but the Roosevelt Park Zoo is the clear winner for family pleasure.
Minot celebrates its community all year long with a wide range of festivals and activities. One of the best events is the North Dakota State Fair, which has concerts, rodeos, and exhibits that show off the state's unique culture and history.
To Sum it All Up
In conclusion, moving to Minot, ND offers a host of benefits, including a welcoming community, diverse economic opportunities, affordability, and a range of cultural and recreational activities. However, potential residents should be aware of the higher property crime rate and the city's cold winters.
Overall, Minot's unique blend of attributes makes it a city with much to offer individuals and families seeking a dynamic and engaging lifestyle.
Learn More About Living in Minot, ND