Top 10 Pros and Cons of Living in Littleton, CO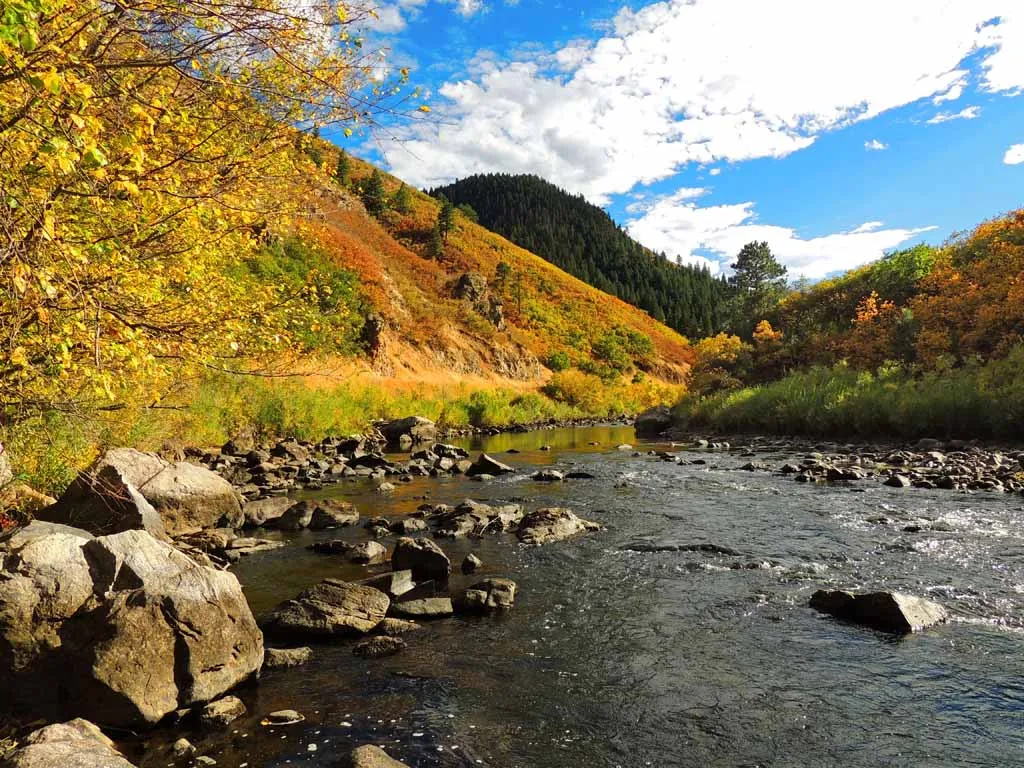 ---
Littleton, Colorado, is rich in Gold Rush heritage, recreational opportunities, and a good standard of living. It's only 20 minutes south of Denver, but it feels like a whole other universe, so you can relax, take it easy, and be yourself. This suburban paradise has it all: miles of scenic greenery, an abundance of recreational opportunities, top-notch educational institutions, a dynamic central business district, and loads of fun things to do.
However, Littleton certainly has its drawbacks. Here are ten pros and cons of living in this city!
Pros of Living in Littleton
1. It's close to Denver
Residents of Littleton who have jobs in Denver have a commute that is only 23.5 minutes long, making it a quick and enjoyable experience. In addition, there is direct access to the downtown area by public transportation.
It is always good to have access to the opportunities and luxuries that are available in large cities and then to be able to ride off into the sunset and return to the most amazing hometown in Colorado.
2. It has a charming culture
The town of Littleton is noted for its tight-knit relationships, which contribute to its laid-back and family-friendly vibe.
The town's population has expanded by more than 15% in the past decade, and it now stands at just over 48,000, yet it has managed to keep the quaint, cozy atmosphere of a little town, which is one of the primary draws for a large number of new residents.
3. Eat at Bacon Social House or The Melting Pot
Littleton boasts a rich and diverse food and drink culture for a town of its size (13 square miles). There are dozens of cafes and pubs, many of which are well-loved by the locals. Visit the Bacon Social House for the best (and possibly only) bacon flight of your life, or stop by Lucile's Creole Cafe to experience pain perdu.
At Toast Fine Food & Coffee, you can indulge your curiosity by ordering dishes like Banana Walnut French Toast, a Pancake Flight, or a Smothered Breakfast Burrito. Café Terracotta serves up a delicious breakfast, with its famous Huevos Rancheros and Strawberry Rhubarb French Toast. The Farm House at Breckenridge Brewery is where you should try some Fish & Chips or Pork Belly Bites.
The Melting Pot is part of a national franchise but has a cozy neighborhood vibe because it is housed in a former library that dates back 100 years. The proprietors' grandparents named their bars Jake's Brew Bar and Kate's Wine Bar, respectively.
4. Downtown is historic
South Denver's Historic Downtown Littleton, bordered with trees, is just as popular as it has always been, thanks to its abundance of galleries, boutiques, and great mom-and-pop eateries. Spend some time in Littleton's historic downtown and check out some of the area's most interesting shops, such The Chocolate Therapist, or catch a play at Town Hall Arts Center, housed in the former town hall.
Shop for one-of-a-kind items at Willow + Tulaire, where you can buy things like Miyuki seed bead necklaces and rainbow scallop teethers. Reinke Bros. is the place to go if you want to try on some wild costumes, no matter the occasion, or if you want to brave their Haunted Mansion on Halloween. Visit Littleton's excellent restaurants, such as The Alley, The Brutal Poodle, and The Chocolate Therapist.
5. Head over to The Rocky Mountains or Waterton Canyon Trailhead
You're in Colorado, so you know the outdoors here are great. With an average of 300 sunny days each year, the weather is usually pleasant, and there is always something to do outside.
Located within city borders, Waterton Canyon Trailhead and Roxborough State Park provide easy access to the Rocky Mountains, home to some of the world's best skiing, mountain biking, and rock climbing. Between Littleton and downtown Denver, the Platte River Trail is a great place to go for a jog, stroll, or bicycle ride.
6. The public school system has one of the highest ratings
They take their schooling really seriously for being such a chill group of people. The Littleton Public School System has received the Accredited with Distinction recognition from the Colorado Department of Education, which is the state's highest rating, more times than any other school district in the Denver area combined.
7. Work in the tech, education, or service sectors
In Littleton, you can choose from various excellent employment options. In general, salaries are above the median for the country at roughly $76,000 annually. Littleton is home to the headquarters of a number of important firms, including the Stillwater Mining Company and the CPI Card Group, a provider of payment processing services.
Arapahoe Community College is a two-year institution that provides several opportunities for higher education professionals to advance their careers. Local businesses and establishments, also provide different service sector employment opportunities.
8. Check out the Depot Art Gallery or Stanton Art Gallery
Taking a stroll through Littleton and taking in all the different works of art is one of the nicest things to do there. Visit The Depot Art Gallery, which features art from a wide variety of artists and offers activities all year long as a tribute to the area's railroad heritage.
See a show at Town Hall Arts Center, a Littleton institution that houses the Stanton Art Gallery, a theater where regional comedies and musicals are performed, and a theater arts training program. ROX Arts Gallery features the works of local artists in ceramics, paintings, and much more and also hosts a number of art classes and events where you can discover your new favorite creator.
Cons of Living in Littleton
1. The cost of living is 37% higher than the national average
The high cost of living could be a problem for some people if they move to Littleton. Littleton's cost of living is 37% higher than the U.S. average, and real estate there continues to appreciate, with a median home price of $672,248.
Littleton, like many affluent suburbs, can be pricey due to high home costs, property taxes, and general costs of living. Although the city's thriving economy and plentiful work opportunities may sway your decision to relocate to Littleton, you should also take into account your financial situation and long-term plans.
2. The city is not particularly diverse
Living in Littleton comes with a number of drawbacks, one of the most significant of which is the city's lack of diversity. The most recent statistics show that the town has a largely white population, with just a small percentage of residents belonging to other racial or ethnic groups.
Although Littleton is a pleasant and accepting town, the lack of variety may be a factor for certain residents, particularly those who place a high importance on multiculturalism and inclusiveness.
Summary
Is Littleton your dream city? Some of the benefits to enjoy once you move to this city include its small-town charm, proximity to a major city, a great public school system, and a thriving economy. However, there's also the high cost of living and the lack of diversity that comes with living here.
Learn More About Living in Littleton, CO