10 Pros and Cons of Living in Bentonville, AR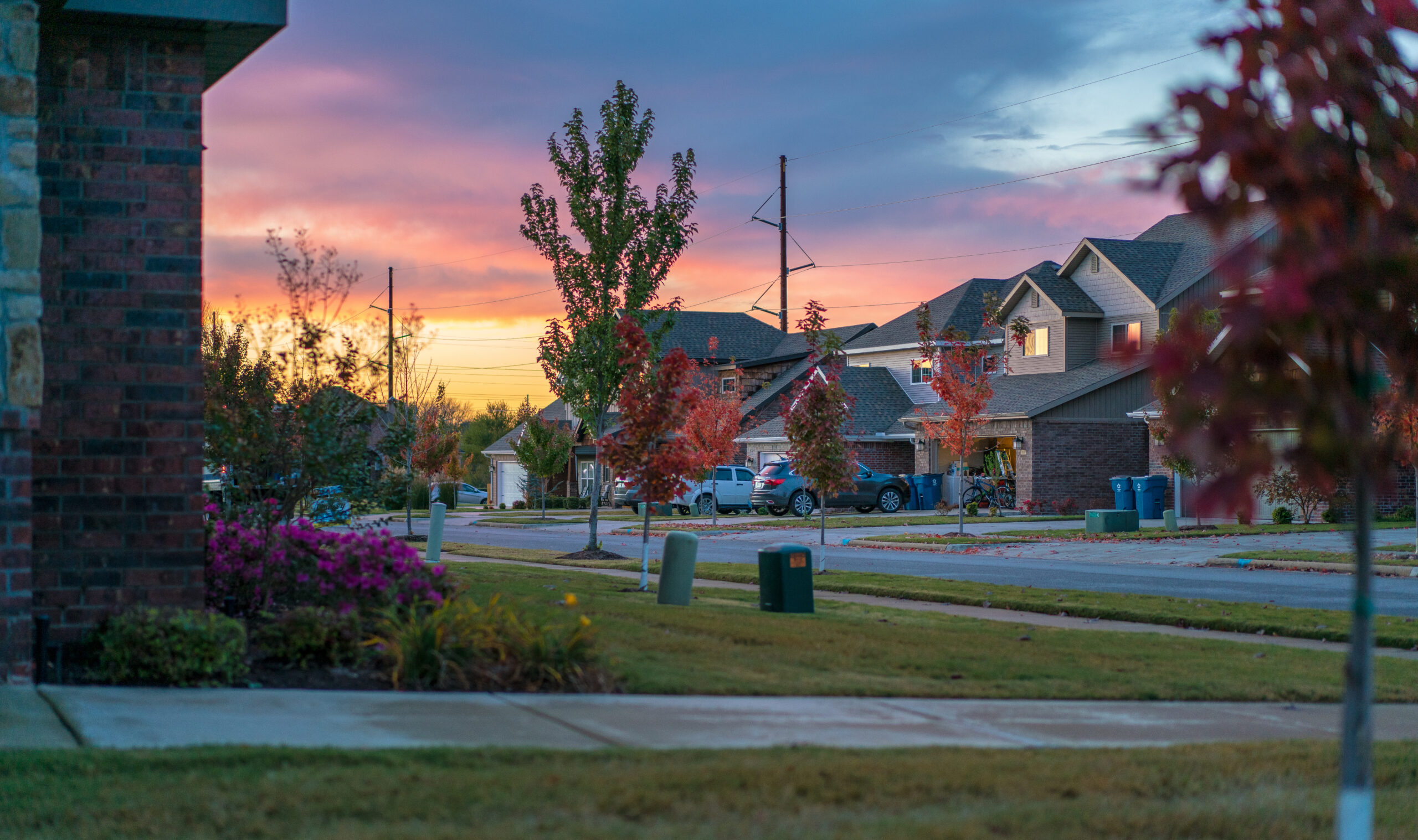 ---
Bentonville, Arkansas, was once a small hamlet in the middle of nowhere, but it has since transformed into a bustling cultural and economic center. This city has all the hallmarks of a tiny town and the southern hospitality that everyone knows and loves.
Before moving to the city, you should know what it is about Bentonville that people find so appealing, as well as the cons that come with living in this city. Here are 10 pros and cons of living in Bentonville AR!
Pros of Living in Bentonville
1. Lots of fun local events
Bentonville is a great place to live because there are always fun things to do and fun local events to join. The historic Bentonville square is the center of many city events. There's a farmer's market each year during spring. The presence of a live band is not unusual in the city. Night Out and the Distinguished Speaker Series at Crystal Bridges Museum of American Art are also popular events in the Bentonville area. There are a plethora of activities for locals to attend all year long, including galas, creative conferences, sporting tournaments, festivals, concerts, fun runs, and more.
MAF Widget
Bentonville is making a name for itself in the fields of culture and the arts. Celebrities from all over the country go to Bentonville every year for the Bentonville Film Festival, which promotes new and emerging filmmakers. If you're lucky, you might see your favorite actor while you're out on a walk!
It's a city full of distinct beauty and culture, from the world-renowned art shows at Crystal Bridges Museum of American Art to the brand-new and thrilling modern art museum The Momentary (along with the millennial pink coffee shop of our dreams).
2. Many well-rated schools
The Bentonville school system boasts more A-rated schools than any other district in Arkansas, and its schools consistently make it to the top of state rankings. Based on state test results, college preparedness, graduation rates, SAT and ACT scores, teacher quality, and other criteria, Niche.com has ranked the schools in Bentonville as the best in all of Arkansas.
Bentonville High School, J. William Fulbright Junior High School, Bright Field Middle School, Cooper Elementary School, Osage Creek Elementary School, Willowbrook Elementary School, and Bentonville West High School are just some of the great schools in the area.
3. The great outdoors is waiting
Outdoor activities that the whole family can enjoy are also easily accessible from Bentonville. Bentonville prides itself in being the unofficial global epicenter of mountain riding. Trail riders of all skill levels will enjoy the more than 130 miles of trails available here and the additional 250 miles available in the surrounding Ozark Mountains.
You can go mountain biking in all four seasons in Bentonville. And lodging, dining, and nightlife are all easily accessible from the trails, as are museums and galleries.
As a bonus, there are 16 gorgeous parks throughout the city to enjoy. Orchard Park hosts 4th of July celebrations and summer concerts, while Lawrence Plaza is home to the popular First Friday Movies in the Park series. It transforms into a splash pad during the warmer months and an ice skating rink during the colder months.
4. A vibrant job market
Bentonville area is home to the headquarters of numerous major corporations, including Tyson Foods, JB Hunt, and, of course, Walmart; therefore the city offers a wide variety of employment opportunities.
In addition, Bentonville has made a recent push into the technology sector, reporting an 80% growth in STEM positions, making this a desirable location for those seeking employment in this field. The city is an excellent place to launch a career due to its expanding economy and population.
5. Bentonville is a foodie's paradise
The area around Northwest Arkansas has experienced rapid development in recent years, and with it has come an explosion of excellent new eateries, cafes, and entertainment venues. Bentonville has become a culinary mecca thanks to the presence of internationally acclaimed restaurants like The Hive, Preacher's Son, Oven and Tap, and countless others.
A number of breweries in the area provide residents the chance to sample exotic beers and beverages while also providing a fun and laid-back atmosphere to socialize. We haven't forgotten about the coffee drinkers; with great cafes like Onyx Coffee Lab, Airship Coffee, and The Meteor Café, you're bound to discover your new favorite place to check your inbox or read a book.
6. An affordable cost of living
You'd probably assume that it's very expensive to live here with all the great features. Interestingly, the cost of living in Bentonville is actually lower than the national average, which may come as a surprise to you.
With an index of 98.7, this city has a lower cost of living. With a median home price of $379,915, home ownership is relatively more affordable than it is in some of the larger towns that offer many of the same local amenities.
Property values have increased by 5.06 percent, making homeownership not only more affordable but also a sound financial move.
7. A low crime rate
Bentonville is one of the safest cities in Arkansas, with crime rates way lower than the national average. The city has a violent crime rate of 1.4 per 1,000 people and a property crime rate of 17.54 per 1,000 people.
This is excellent news, as you can rest easy when you move to this city, knowing that you and your belongings are safe.
8. The people are friendly
The people in Bentonville are accommodating and welcoming, and they don't hesitate to lend a helping hand to their neighbors or other people who need it. It's not uncommon for a couple of people to throw a smile or wave at you while walking down the streets. And since the people are so warm towards strangers, it is easy to make friends here.
If you choose to move to Bentonville, you'll feel right at home before long.
MAF Widget
Cons of Living in Bentonville
1. Traffic is a nightmare
There are a little more than 56,000 people living in Bentonville, but many of Walmart's vendors and suppliers also have offices in town because of Walmart's head office. Monday through Friday, between 7:30 am and 6:00 pm, traffic is at a standstill.
Traveling to or from Bentonville in the morning or afternoon can be chaotic from the surrounding towns and other centers in Northwest Arkansas.
People grumble about the traffic here, but someone who has moved here from a major city and is used to spending two hours a day in traffic would undoubtedly find such complaints hilarious. However, we must warn you that the traffic is not easy to cope with in this part of Northwest Arkansas.
2. The city is getting crowded
The high population density is another issue with calling Bentonville home. Most of the homes in Bentonville are already built in close proximity to one another, leaving little area for either new construction of new homes or the expansion of existing companies.
Bentonville may not be the best area to live if you like a bit more space between you and your neighbors.
To Sum it All Up
Is Bentonville the right city for you? This place certainly has many attractive benefits; a cultural hotspot, a good educational system, an affordable cost of living, and lots of opportunities for outdoor activities.
However, if you'd rather not live in a crowded city, or a city where you'll spend hours stuck in traffic, then Bentonville might not be for you.
Learn more about living in Bentonville, AR