10 Pros and Cons of Living in Kalispell, MT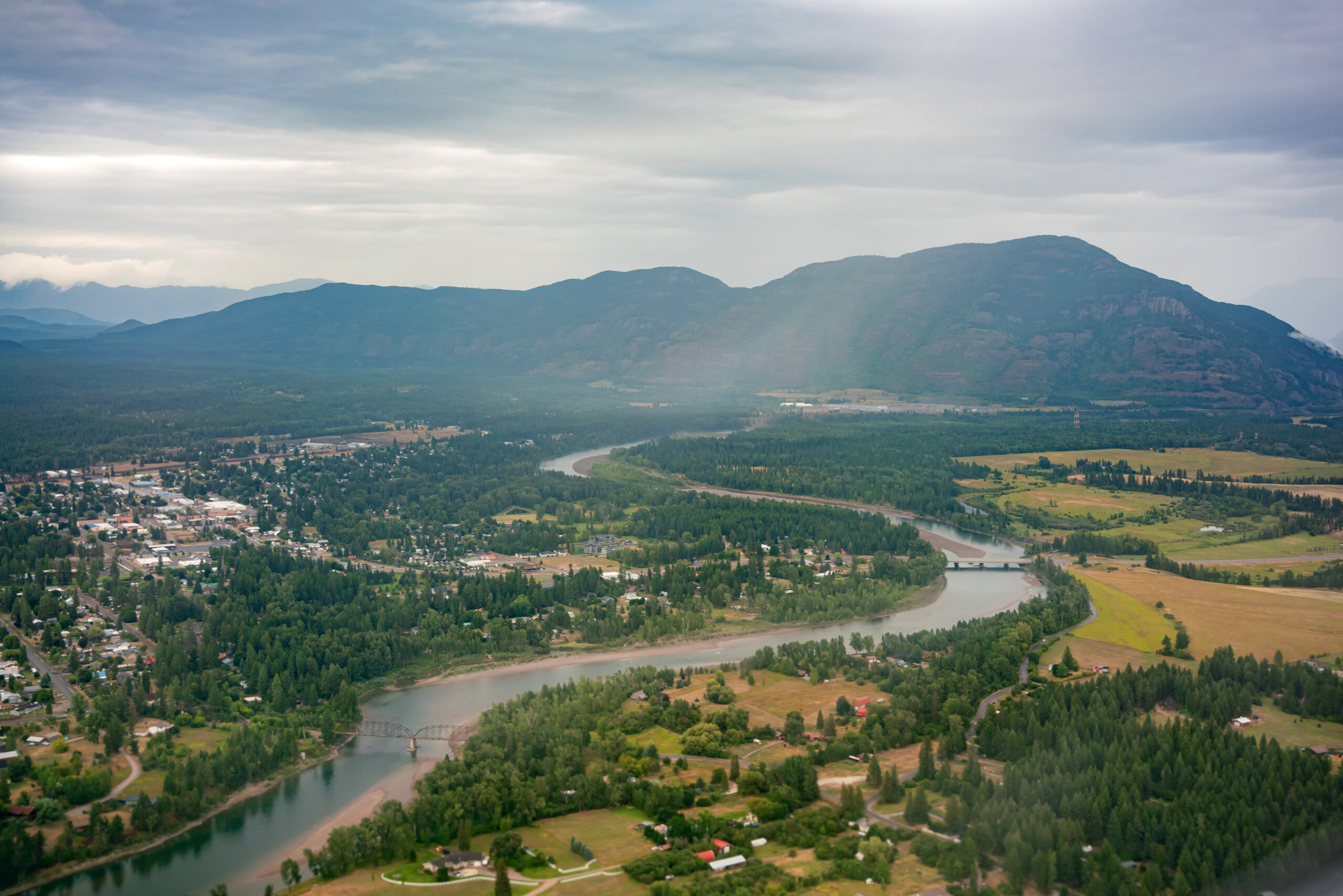 ---
Located in the center of the Flathead Valley, Kalispell is the gorgeous capital of Northwest Montana and a place where excitement and possibility meet. The residents have the nicest backyard in the country, with unobstructed views of Glacier National Park, the Whitefish, Swan, and Mission Mountain Ranges, and the largest freshwater lake in the West.
The city has a diverse economy and rich history, and many people believe it to be the most incredible place in all of Flathead County.
Kalispell was voted Montana's most attractive city by Expedia's View Finder in March 2017. It also serves as the regional hub for commerce, healthcare, and government in Northwest Montana, providing its residents with access to top-tier employment opportunities, small-town friendliness, and big-city amenities.
However, there's more to this city than all of the good things about it. Let's talk about the 10 pros and cons of living in Kalispell, MT!
MAF Widget
Pros of Living in Kalispell
1. The city has a small-town vibe
Kalispell stands out from other cities because of the small-town atmosphere it exudes.
You will find the locals to be friendly and helpful while you are in town for the first time. They extend a courteous greeting and make you feel welcome. That is, excluding the occasional unfriendly ones, of course. It's certain that there will always be a few of these folks in any town you go to.
In any case, Kalispell is a relatively isolated community. But there are also times when you'll feel as though you're in a much larger city because of how vibrant it is.
2. The city has good healthcare services
Healthcare in Kalispell is outstanding. Kalispell Regional Medical Center (KRMC) is a major hospital in Montana and a top provider of medical services. It serves not only Kalispell but also the surrounding communities.
In addition to being affordable, medical treatment is also readily available in this metropolis. It's less expensive than medical care in the state of Montana generally and also 1.5% below the national average!
3. Transportation is cheap and readily available
To get around Kalispell, you'll need a lot less money than you would elsewhere. If the cost of transportation across the country is 100, then in Kalispell it would be 68.5. That's well below the average for the entire country.
To get around Kalispell, you can either use your own vehicle or the public bus system. These buses make routes that almost cover all of the city, dropping passengers off at designated stops along the way.
Amazingly, you can take as many transfers as you wish on the bus. Getting where you need to go is now possible for just $1.
4. Lots of opportunities for recreation
It's not only the beautiful scenery; there's a lot to do here, too.
You can participate in many water sports since there are more lakes in this region than anywhere else in Montana. The city also has lots of parks and resorts where you can have fun.
Some fun places to go in Kalispell include Conrad Mansion, Lone Pine State Park, Wild Horse Island State Park, Flathead Lake State Park, Hockaday Museum of Art, Gatiss Gardens, Northern Pines Golf Club, and lots more!
5. Shop and dine in the Downtown area
Downtown Kalispell is home to a wide variety of stores and restaurants. In addition to superb wines, gourmet cuisine, and gifts, Brix Bottleshop stocks more than 300 rotating craft brews.
Get yourself properly dressed for the current season at either The Montana Scene or The Toggery. Find the ideal present for your loved ones thanks to the abundance of coffee shops, bookstores, and specialty shops selling fancy local items in Kalispell.
Restaurants, including Norm's Soda Fountain, Moose's Saloon, Blue Samurai Sushi, Desoto Grille, Hops, Scottibellis, Kalispell Brewing Company, and a ton more, line Main Street and the adjacent blocks, in case you become hungry while shopping. You can also find the Kalispell Center Mall near the intersection of Main Street and Idaho, hosting stores like Montana Technical Solutions, Riddles Jewelry, Doni Marie's Beauty Connection, Bamboo Espresso, and Big Sky Sunglasses
6. There is no sales tax
Shopping in Kalispell is on par with any other major city in the United States. Why? There is no sales tax. Kalispell is one of the few places left in the United States that does not collect sales tax.
Since there is no sales tax in Kalispell, residents can save a considerable amount when they make large purchases like a car, boat, piece of recreational equipment, etc.
MAF Widget
Cons of Living in Kalispell
1. The city is getting crowded
The growing number of people living in Kalispell has become an issue for everyone there.
The city keeps growing, with a current population of 26,110 people and an area of only 11.73 square miles. The news is encouraging for businesses that need to hire more people. Although, this could also suggest that the city is starting to seem a bit congested, especially since the locals are not used to having so many people around.
2. Traffic could be awful
Getting around town is a hassle, especially in the warmer months.
Due to the good weather, people go out more, and traffic is generally more congested. The congestion is worsened by the rush of tourists. And, practically speaking, the roads in the city were never intended to accommodate so much traffic and the capacity of the road could be increased.
However, this won't be too big of a problem if you are coming from a bigger city and are used to somewhat congested traffic.
3. Housing is expensive
With a median home price of $601,858 and an average rent of $1,300, housing costs are through the roof in this city. Housing is also competitive, and 42% of the population chooses to rent houses instead.
If you're planning to move here, keep in mind that the largest part of your budget will always go toward housing costs. That's the way it is.
4. There are limited employment opportunities
Although Kalispell has a growing economy, limited employment opportunities are available in this city. Physicians, nurses, obstetricians, and similar medical professionals are apparently in high demand in Kalispell, and these are the highest-paying professions. However, the job market is weak across other sectors.
Kalispell's wages are below the national average, so if you're in a different field, you might want to think twice before moving there.
To Sum It All Up
Kalispell is an attractive city overall. It is also one of Montana's most rapidly expanding cities. Even though the traffic is terrible and the city is getting crowded, there will always be something to enjoy about living here.
Its lack of a sales tax and its small-town feel make it a desirable location. It also offers minimal transportation costs, among other advantages.
Learn more about living in Kalispell, MT