10 Things to Know Before Moving to Green Bay, WI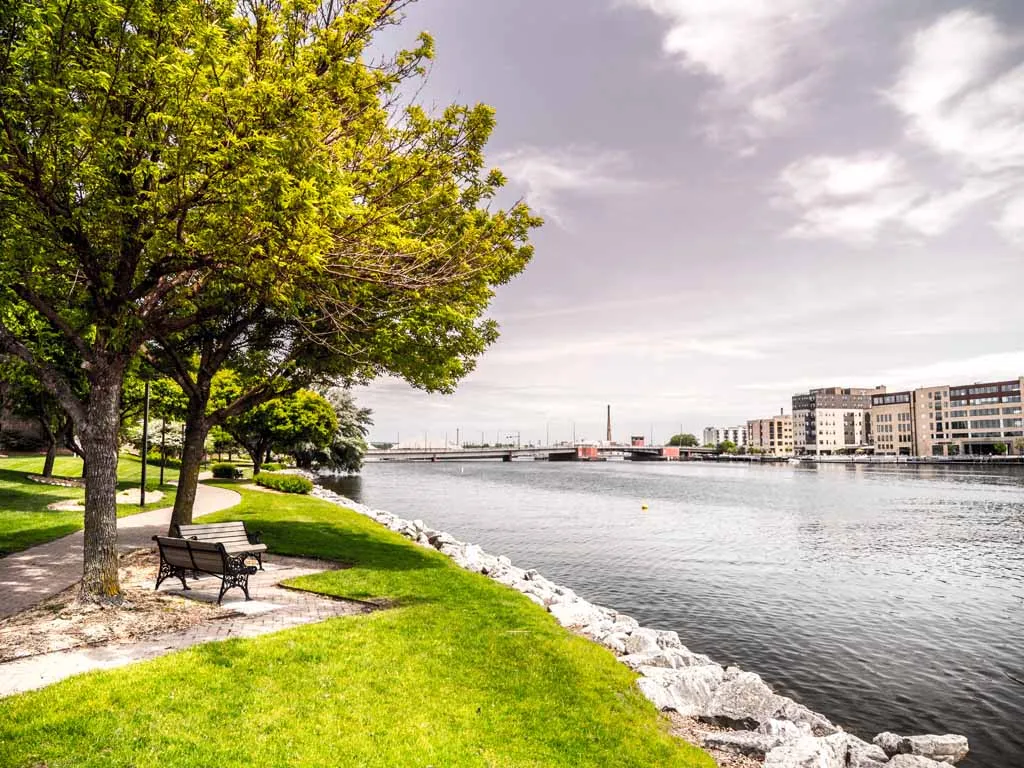 ---
Green Bay, a middle-sized city in northeast Wisconsin, is a safe and inexpensive place to live that has developed into an exciting and innovative hub. The city's size is just right, making it convenient to see all the area has to offer without feeling overwhelmed.
Beginning in 1765, Jean Nicolet established Green Bay, making it the oldest city in Wisconsin. This city is the smallest city in the U.S. to have a professional football team.
According to the U.S. News & World Report, Green Bay is the third best place to call home in the United States in 2022. Here are ten things to know before moving to Green Bay, WI!
MAF Widget
1. Get access to creeks, reserves, and trails
If you enjoy living in a natural environment with lots of places to explore, Green Bay is just for you.
With pleasant loops of 2 and 4 miles, Baird Creek Parkway is a destination you'll want to visit again and again. The Fox River Trail is ideal for bicyclists because it is 25 miles long and completely paved. Throughout its 6.5-mile length, the East River Trail has a plethora of trailheads. The Barkhausen Wildlife Reserve is home to a network of trails and paths worth
Little neighborhood parks can be found all across the city as well. There are even those with kid-friendly features like playground equipment. You can also go on a picnic and play frisbee while you eat.
2. Enjoy different water sports at the Fox River
We're willing to guess that when you think of Green Bay, water sports aren't the first thing that spring to mind. Nevertheless, the clue is in the name: Green BAY.
The Fox River is the dividing line between the city's East and West sides. The waterway then empties into Green Bay, which is part of Lake Michigan's eastern shore. On top of that, there are a plethora of smaller streams and rivers that feed into the larger ones.
Green Bay's waters are perfect for various activities, from fishing to sailing. Northeast Wisconsin's waters draw some of the best anglers in the world in search of Bass, Walleye, and other fish.
Sailing and taking a tour boat around the harbor are two of the most relaxing ways to experience the city.
3. Visit the amusement park, wildlife sanctuary, or botanical garden
You'll never run out of fun things to do in Green Bay. Everyone can have a good time at Bay Beach Amusement Park, as it features more than 20 different rides. Take advantage of the 700+ acres of trails at The Wildlife Sanctuary at Bay Beach. Even while the basic tour of Lambeau Stadium is enjoyable, we recommend going for the VIP experience.
Experience the beauty of Green Bay's Botanical Gardens. On Saturday and Sunday, there usually are more than seventy-five shops at the Farmer's Market. Almost 90 distinct species of animals call the NEW ZOO home. On Wednesdays, there are free concerts in Saint James Park. Check out the National Railroad Museum with the kids.
4. Watch the Parkers or the Rockers play
Green Bay residents show their support for the local team, the Green Bay Parkers, every day of the year. The locals' confidence in their squad is palpable. You can sense it even in the dead of winter. On weekends when there are games, the atmosphere is unparalleled. At kickoff, the world seems to pause as every CheeseHead's attention is focused on the game.
The home field of the Rockers baseball team is the Capital Credit Union Park, which is conveniently located just a short distance from Lambeau Field. If you love sports, you'll love it here.
5. Get a drink at BBs or Pump Room
Visit any of the dozens of watering holes that dot Broadway Street. These places do not often undergo renovations, yet they offer the standard amenities anyway – a dive bar with low lighting, neon signs, Packer memorabilia, etc. One can go on a pub crawl nearly every weekend, either join an existing group or set up your own.
BBs has excellent service and affordable costs. For low prices and strong cocktails, check out Pump Room. Check out Jekyll & Hyde if you're looking for a real dingy bar. You can eat pizza and sing karaoke at Kegger's.
6. Winters in Green Bay are almost unbearable
You'll get a feel of Wisconsin's infamous winter weather here in Green Bay. In fact, the city's location by the Bay can make the winters considerably chillier than they otherwise would be. Extreme cold, even negative temperatures, are not uncommon here, as are arctic blasts.
That being said, you may find it difficult to adjust to life in this city if you're used to more tropical climates. It's going to take a lot of effort to clear the snow here. It's no surprise that the weather comfort index gives it a 6.5 out of 10, which is lower than the 7 that the United States typically receives.
7. Participate in the Tall Ship Festival
The Tall Ship Festival is a three-day celebration of schooners, brigs, brigantines, and barques. The Tall Ships Challenge of the Great Lakes, a charitable organization that has been around since 1973, is hosting this celebration. See ships with masts as high as 126 feet, sing sea shanties with the crew, see street performers, or party till dawn. No matter what you decide to do, you're sure to have a good time at the Tall Ship Festival.
MAF Widget
8. Visit the Heritage Hill State Historical Park
Heritage Hill State Historical Park is a living museum that protects the heritage of Northeast Wisconsin and its people. The 50 acres and four unique sections make this a popular destination for both residents and tourists. Visit Fort Howard, built in the 1800s to defend the river channels and connect other key forts, and learn about the fur trading industry that shaped the area into the metropolis it is today.
9. A deficient educational system
Green Bay's educational system is severely lacking. There are some excellent schools in the city, but the data as a whole shows that the city has problems with low test scores, worries about school safety, and a dismal graduation rate. Underfunding of local schools is a major contributor to this problem. Less money is allocated to education in Green Bay compared to other US cities.
Scores on standardized tests are 26% lower than the national average, while the percentage of adults with a bachelor's degree is even lower, at 24.1%. The lack of importance placed on education is evident here in Green Bay. It's true that there are some excellent schools in the area, but on the whole, the educational opportunities for locals are subpar.
10. Living costs are 20% lower than the national average
Green Bay is a great city to call home if you're looking for a place to save money. In comparison to the rest of the country, the city has a 20% lower cost of living. So, compared to many other major cities in the United States, living expenses in this one will be much more manageable.
Housing costs are also much cheaper, with a median home price of $211,679. If you want to buy a house, Green Bay is perfect for you.
Final Thoughts
Living in Green Bay comes with its own pros and cons. While you get to enjoy a natural environment, an abundance of fun activities, and affordable living, you also have to cope with chilly winters and a sub-par school system.
Learn More About Living in Green Bay, WI