10 Things to Know Before Moving to Georgetown, TX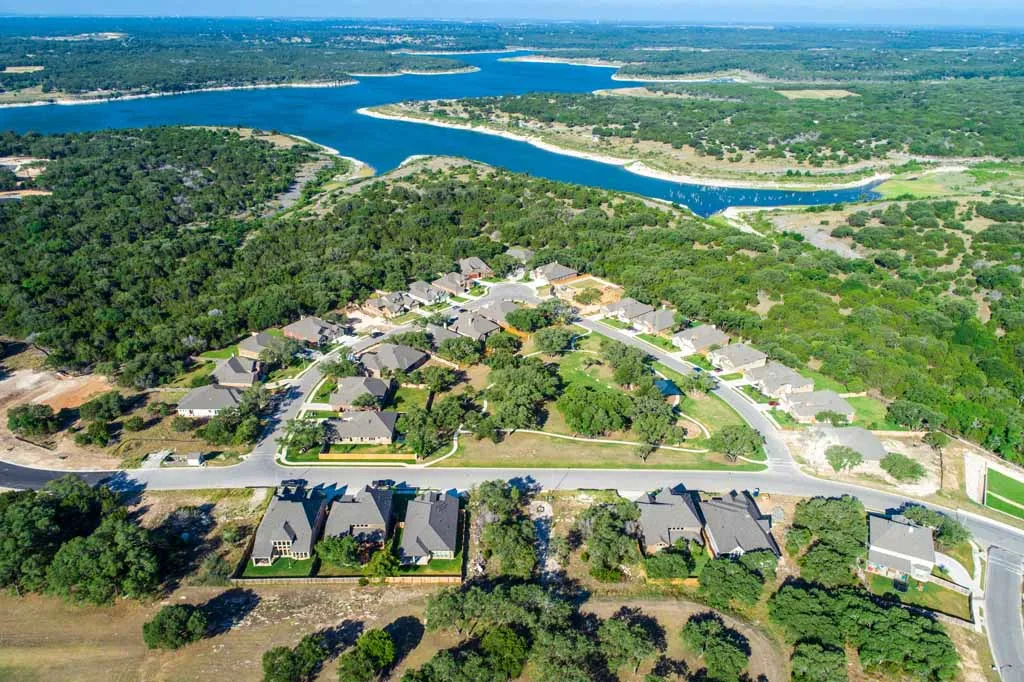 ---
Georgetown is a rapidly expanding little town in Williamson County, located around 30 miles north of Austin. The city features a magnificent historic district and plenty of charm, earning it the moniker "Red Poppy Capital" of Texas.
This suburban community has all the conveniences of city life, such as stores and restaurants, while maintaining a relaxed, country-village atmosphere. It's easy to get to the gleaming urban cores and the surrounding parks, where there are opportunities for outdoor recreation, including hiking and water sports.
Let's talk about ten things to know before moving to Georgetown, TX!
MAF Widget
1. Georgetown takes great pride in its Downtown area
The residents of Georgetown consider their historic downtown area to be "The Most Beautiful Town Square In Texas." There are many historical landmarks in the downtown area, including a courthouse over a century old. Williamson County Courthouse Historic District was added to the National Register of Historic Places in 1977.
Main Street and the side street Austin Avenue are the epicenters of downtown activity, hosting a wide variety of businesses and institutions. Williamson County Courthouse tours are popular with visitors and locals alike in Georgetown, and the Williamson Museum frequently features displays highlighting the county's rich historical legacy.
2. Relax and take in nature's beauty in Georgetown
If you're an outdoor enthusiast, you'll be happy to know that Georgetown is home to numerous beautiful parks. A swimming hole on the San Gabriel River, The Blue Hole, is located not far from The Square. A paved trail runs alongside the river and up onto the bluffs above the bathing area.
Garey Park, a 525-acre property granted to Georgetown, is recently opened to the public. Hiking paths, a horseback riding arena and trails, a splash pad, an event center, and other amenities have been added. You can get in for free on Tuesdays. Finally, there's Lake Georgetown. There are several opportunities for outdoor recreation in Lake Georgetown, including hiking paths and camping sites. There are opportunities for fishing, hunting, and boating.
3. Enjoy big-town amenities and conveniences
While not technically a small town, Georgetown exudes a friendly, community vibe. A wide variety of services are available in the area. A large outdoor shopping center, Wolf Ranch is home to major retailers like Target, Kohl's, DSW, Michael's, and many more. Georgetown also features clinics and medical facilities.
There are multiple supermarkets, bowling alleys, movie theaters, and even a dog park in the area. The Square has a live theater that puts on entertaining plays, and the West Side has a food truck park called South Fork Fun Food and Brew.
4. Electricity bills are high
The city of Georgetown was one of the first in the United States to implement a credit system tied to power consumption and transition to 100% renewable energy. Despite their best efforts, however, the plan was not as successful as they had intended. To make up for the losses sustained from miscalculating future energy costs, the plans to transition to 100% renewable energy resulted in residents paying $12-13 extra per month for electricity.
Although it was predicted that energy prices would rise as a result of signing contracts to switch to renewable energy sources, the opposite has occurred, and not just because of the increased efficiency of modern homes. The city miscalculated its energy sales and has since increased prices to compensate.
5. There are not many job opportunities
There aren't a ton of job opportunities in Georgetown. The three largest employers in the region are Airborne Inc., St. David's hospital, and Southwestern University. Unfortunately, there aren't many choices beyond those three.
So, if you want to work for a bigger company or in the IT industry, you'll have to make the journey to Round Rock or Austin every day. However, this might not be a problem anymore since more and more businesses are allowing employees the flexibility to work from home.
6. Life in Georgetown is slow-paced
There are no skyscrapers, Segways, or busy pedestrians to be seen anywhere in Georgetown. There are no convenient public transportation options, and you can't just go outside and find them.
On the contrary, you'll discover a more harmonious life full of leisure and introspection. But it doesn't mean you won't have a good time on a date night because Georgetown is full of exciting options.
7. I-35 causes a lot of traffic
It doesn't take long to hit Georgetown's infamous gridlock once you start heading downtown. In the middle of rush hour, that 30-minute commute might easily double into an hour. IH-35 is the cause of all the trouble. This highway is perpetually under construction, and hopefully, the results of the increased funding for public transportation will soon be visible to everyone.
Thankfully, there are techniques to keep you from being stuck in traffic every time. Use the toll road outside of peak hours whenever possible. In exchange for paying to use the toll road, drivers are allowed to travel at a higher-than-normal speed (85 mph).
8. Austin and Round Rock are close by
A short commute to Downtown Austin is one of the most appealing features of Georgetown for homebuyers who have jobs in the state capital. Driving the thirty miles along I-35 to downtown Austin will take thirty to forty-five minutes (depending on traffic).
Those who live in Georgetown but work in Round Rock, a major tech area, enjoy an even more convenient commute. Round Rock and Georgetown are only 10 miles apart. Therefore it only takes around 15 minutes to drive to work through Interstate 35.
MAF Widget
9. A higher-than-average cost of living
Using the national average of 100 as a comparison point, Georgetown has a cost of living of 117, making it roughly 17% more costly than the national average. When compared to the state average of 93.9 for the cost of living index, Georgetown is clearly one of the more pricey areas in Texas.
Housing prices are also higher than the national average in this city, with a median home price of $462,762, as compared to the national average price of $428,000.
10. The schools in Georgetown are rated B+
Georgetown is home to many excellent educational institutions for students of all ages and stages of development. These include the public Georgetown ISD schools as well as private and charter schools like Gateway College Prep and Grade Academy Private School, which provide instruction from pre-kindergarten through high school.
In addition to Texas State University Round Rock, which is only a short drive from Georgetown, the beautiful and highly regarded Southwestern University campus is located in Georgetown.
In Conclusion
There are a lot of great things Georgetown has to offer. Some of them include outdoor recreational activities, a laid-back atmosphere, convenient location, and proximity to nearby cities.
However, some downsides to the city include a lack of job opportunities, traffic, and high electricity bills.
Learn More About Living in Georgetown, TX