8 Things to Know Before Moving to Dothan, AL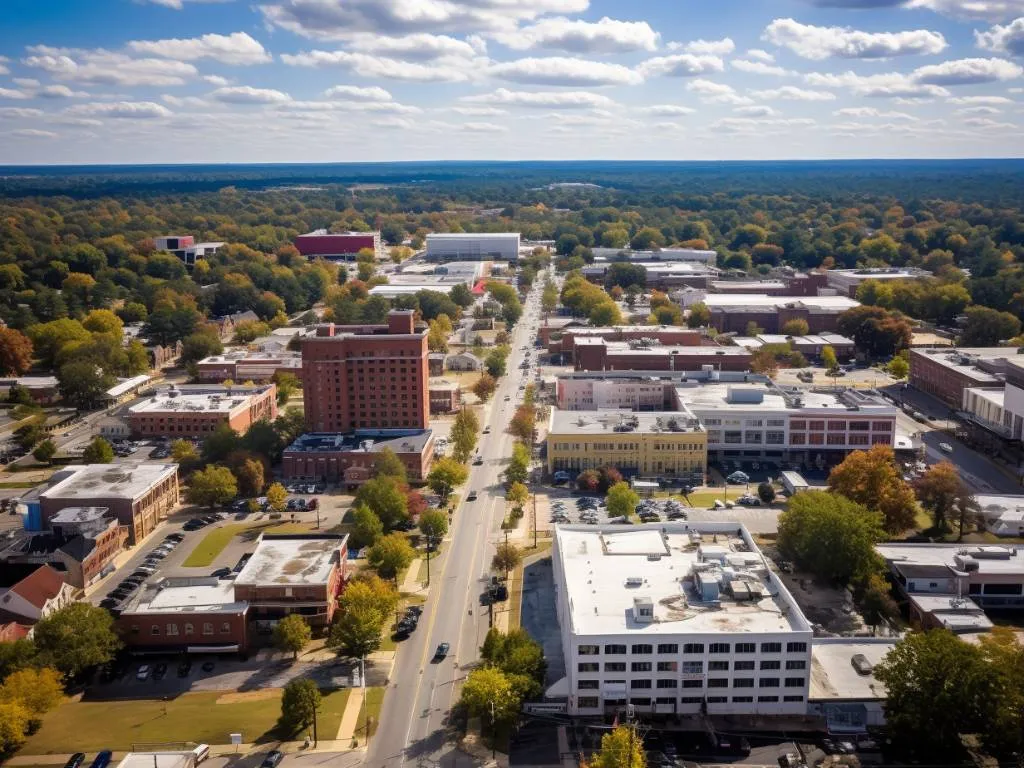 ---
Located in Houston County in the state of Alabama and also serving as the county seat, Dothan is a beautiful city with a lot to offer.
This city is popularly known as the Peanut Capital of the World and boasts a rich agricultural heritage, offering a blend of southern charm and modern amenities. Dothan also serves as a regional hub for business, healthcare, and culture in the Wiregrass region of Alabama.
Let's talk about eight things to know before moving to Dothan, Alabama!
1. There are 36 schools in Dothan
Dothan takes education seriously and is home to 36 schools, which include 22 public and 14 private schools.
Houston County Schools is the main public school district here and is known for its dedication to student success and quality education offerings. If you're moving to Dothan with your family, you have tons of school options to choose from for your kids.
Some of the highly-rated schools in this city include the Carver School of Mathematics, Science, and Technology, Highlands Elementary Schools, and Dothan High School.
2. Peanut Capital of the World
Dothan proudly holds the title of "Peanut Capital of the World. This designation is a testament to the city's deep-rooted connection to the peanut industry. Dothan's reputation as the Peanut Capital is celebrated through the annual National Peanut Festival, where visitors and residents alike can experience the rich history, culture, and culinary delights associated with peanuts. The festival features various events, including parades, peanut-themed contests, and a famous peanut butter sculpture.
Dothan's role in the peanut industry is not just a source of local pride; it's a defining aspect of the city's identity, making it a must-visit destination for peanut enthusiasts and a unique point of pride for its residents.
3. Hot and humid summers
Dothan experiences a typical Southern climate with hot and humid summers. During this time, the temperatures often reach their peak in July, making it the hottest month of the year.
Also, daytime temperatures regularly climb into the 90s °F, with occasional spikes exceeding 100°F. The high humidity levels prevalent in Dothan intensify the heat, making it feel even hotter. As a result, you need to take precautions to stay cool, hydrated, and protected from the sun's scorching rays during the hottest summer days in this city. Having access to air conditioning during these months is almost necessary.
4. The cost of living is 20.4% less than the national average
One of the advantages of living in Dothan is its affordable cost of living. The living expenses in this city are lower than the national average by 20.4%. The median home price is $184,998, which is quite affordable compared to the national average of $416,000.
Utilities and transportation expenses are less than the national average by 12% and 16%, respectively. Groceries are, however, higher than the national average by 5%. A bunch of bananas costs $3.53, a loaf of bread costs $4.08, and a gallon of milk costs $2.55.
All-in-all, Dothan is an attractive option for those seeking a more budget-friendly lifestyle. And you'd be able to save more here if you're moving from a more expensive city.
5. A short commute time
Dothan is known for its manageable commute times. Unlike larger cities where traffic jams are the norm, Dothan's smaller population and well-planned road systems often result in shorter and less congested commutes. This can lead to less stress and more time for other activities with your loved ones.
Ensure you research specific neighborhoods and consider your workplace location within the city to get a more accurate idea of your potential commute.
6. Dothan has a higher crime rate than the national average
One of the drawbacks of living in Dothan is its high crime rate, which is higher than the national average. The city has a violent crime rate of 37.2%, which is way higher than the US average of 22.7%. Additionally, the property crime rate in Dothan is 52.8, which is also higher than the national average of 35.4%.
Some neighborhoods are, however, safer than others; make sure to research specific neighborhoods and consider local crime statistics when choosing where to live in Dothan.
7. Quality healthcare facilities
Dothan is known for its quality healthcare facilities. Some notable healthcare providers in the area include Southeast Health, Flowers Hospital, and the Alabama College of Osteopathic Medicine (ACOM). These facilities offer a wide range of medical services, advanced technology, and highly skilled healthcare professionals, ensuring that residents have access to top-notch medical care.
Additionally, the city's commitment to healthcare extends to various specialty clinics, ensuring comprehensive healthcare options for the community. You can rest assured that quality healthcare services are readily available to the residents of this city.
8. Proximity to the Gulf of Mexico
One of the perks of living in Dothan is its proximity to the Gulf of Mexico. While Dothan is not a beachfront city, you can easily access the beautiful Gulf Coast beaches, such as Panama City Beach, Destin Beaches, Gulf Shores, and Orange Beach, within a few hours' drive.
These beaches are family-friendly and allow you to immerse yourself in a plethora of outdoor activities such as swimming, sunbathing, beach volleyball, kayaking, paddle boarding, fishing, and scuba diving.
Dothan's proximity to the Gulf of Mexico makes weekend getaways or vacations by the sea a convenient option.
In Conclusion
Moving to Dothan, AL, offers a unique blend of educational opportunities, a thriving peanut industry, and a relatively low cost of living. However, it's important to be aware of the hot and humid summers, as well as the city's crime rate. Consider these eight things, and plan to ensure a smooth transition to this charming Southern city, Dothan, AL!