10 Things to Know Before Moving to Dayton, NV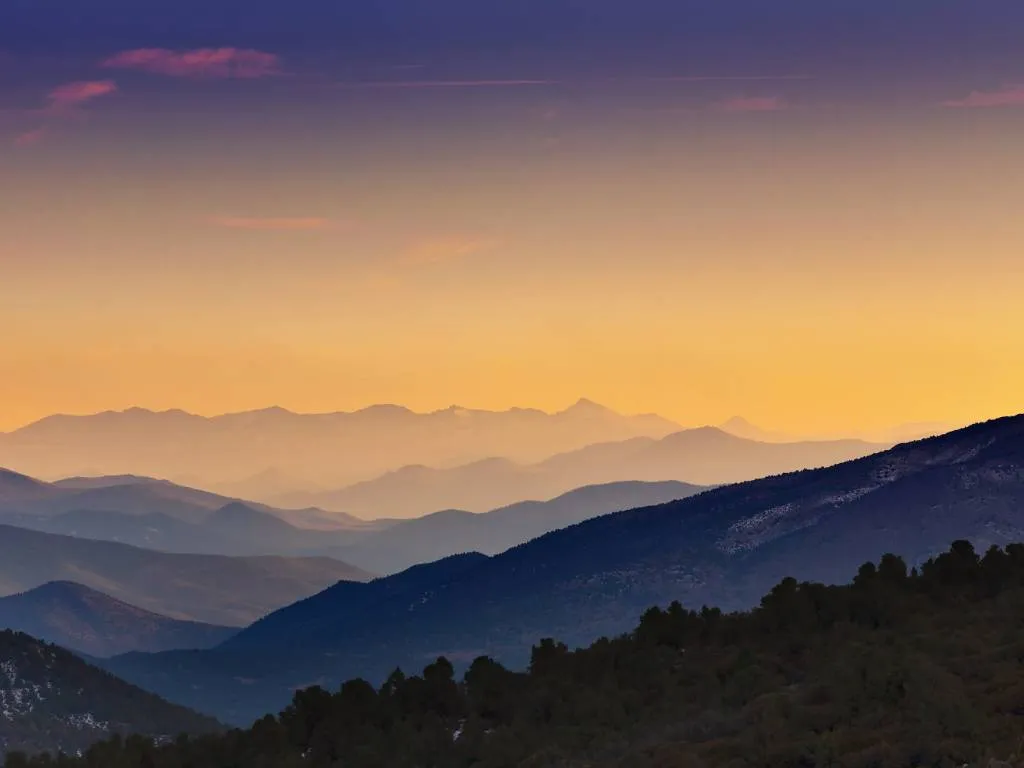 ---
The unincorporated town of Dayton in Nevada's Lyon County is a sight to behold. It is the first settlement in the state, home to about 9,300 people, and classified as a census-designated place by the United States Census Bureau.
Dayton is a friendly and inviting community in a prime location, near the western end of the Twenty-Six Desert and on the bend of the Carson River. Let's check out ten things to know before moving to Dayton, NV.
1. A cost of living index of 105
The overall housing, food, child care, transportation, health care, taxes, and other essentials cost 5% more in Dayton than they do in the rest of the United States and 4.3% more than they do in the rest of Nevada.
Dayton's monthly rent for a two-bedroom apartment is $1,510, and the city's median home price is $425,646.
A family of four in Dayton should have a yearly income of at least $82,440, while a single person needs at least $50,800.
2. A higher-than-average crime rate
Dayton has a somewhat higher-than-average crime rate. The city has a violent crime rate of 21.6, which is 0.9 percentage points lower than the national average of 22.7. However, property crime in Dayton is 39.1, 3.7% higher than the national average of 35.4.
It's understandable if this makes some locals nervous, but it doesn't mean Dayton is inherently more dangerous than anywhere else in the country; it only means that more safety precautions need to be taken.
3. Visit Dayton State Park or Dayton Valley
Everyone, no matter their age, can find something entertaining to do in Dayton. In the great outdoors, residents can partake in everything from golf to hiking.
There is a 152-acre public park near the base of the Virginia Mountains called Dayton State Park. Dayton State Park is located in an attractive setting, right next to the Carson River.
Dayton Valley, an Arnold Palmer-designed course with beautiful greens and breathtaking scenery, is often considered the best golf course in Northern Nevada. Top-notch facilities complement the 18 challenging holes of golf.
4. The Lyons County School District serves the area
The Lyons County School District is responsible for the public schools in the Dayton area. There are 18 schools located all around the county that are part of the district.
Dayton is home to four different public schools; Dayton Elementary School, Sutro Elementary School, Riverview Elementary School, Dayton Intermediate School, and Dayton High School
5. Enjoy excellent cuisine at The Road Runner Cafe or The 101 Bar & Grill
Dayton has a wide variety of restaurants to choose from, satisfying even the pickiest eaters. Restaurants in town are both delicious and welcoming, turning first-timers into lifelong patrons.
Lunch and dinner are available daily at 1st and 10 Bar and Grill, which specializes in different bar and grill classics. Is a morning meal or brunch what you have in mind? On the weekends (Friday, Saturday, and Sunday), the restaurant offers some excellent breakfast selections.
The Road Runner Cafe is a family-run restaurant serving breakfast and lunch daily. The delicious meal is matched only by the welcoming and cozy ambiance.
The 101 Bar & Grill, established in 2005, is a local favorite thanks to its delicious "taco Tuesday" specials. Since then, diners have raved about the restaurant's wide selection of tasty dishes. Whether you're hungry after a round of golf or just want a good meal, 101 is the place to go.
6. Dayton has a dry climate
Warm summers and mild winters characterize Dayton's desert climate. As a rule, highs in the summer hover around 93.5 degrees Fahrenheit, while lows in the winter hover around 36.2 degrees Fahrenheit. Dayton receives only about 8 inches of rain a year, which is well below average.
Most days are bright and dry, with low cloud cover and a comfortable amount of humidity. Off the adjacent mountain ranges, the wind can pick up any time of the year, making for some breezy days.
7. You'll need your own car
Although Dayton lacks a reliable public transportation system, it is easily navigable due to its extensive network of roads. To go around and to work in nearby cities, you will need your own vehicle. US-50 and US-95A are the main highways that serve the region.
In Dayton, a typical commute will take you 28.9 minutes. 
8. Work in nearby Reno or Carson City
Retail, healthcare, and education are the three largest employers in Dayton. It's important to think about employment opportunities and commute times to surrounding cities before moving here, as many locals do.
An increased number of jobs can be found in Reno and Carson City, and the area is also home to a rapidly expanding technology industry.
9. Learn about the city's history at The Dayton Courthouse
Dayton has a long and interesting history, and The Dayton Courthouse is only one of several historical landmarks that provide light on the city's long and eventful past. One of Nevada's oldest still-functioning courthouses, this structure dates back to the 1860s and is a true architectural marvel.
Virginia City, a former mining town with a rich Wild West history, is also within easy driving distance.
10. Go stargazing at night
Dayton's bright desert skies make it a great place to go stargazing. Watch the stars and planets with the naked eye or a telescope on a clear night, and keep an eye out for meteor showers and other cosmic activities for a wonderful evening.
Once in a while, stargazing and astronomy groups host public star parties where anyone can gather with telescopes and expert astronomers to learn more about the night sky.
In Conclusion
Dayton, Nevada, is a beautiful and quaint town known for its tranquility. Friendly locals, a prime setting, and great schooling options all contribute to the town's popularity.
Keep in mind, though, that the city has a higher-than-average crime rate and cost of living.