10 Pros and Cons of Living in Davenport, FL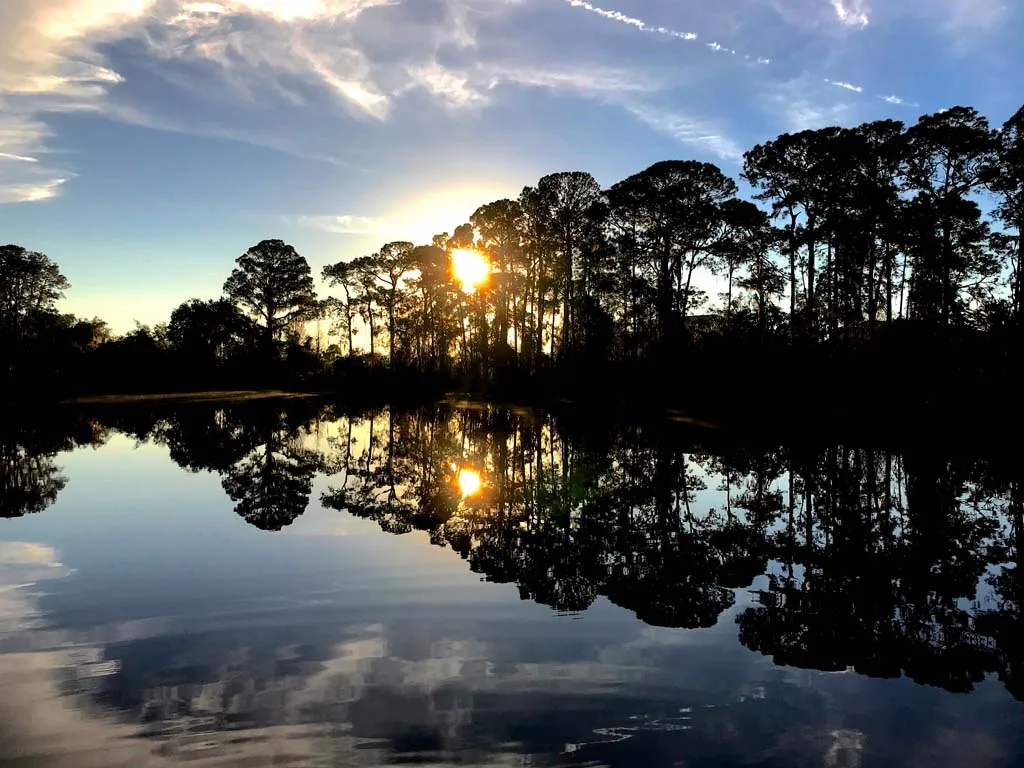 ---
Located in Polk County, Florida, the city of Davenport is a major urban center in the Lakeland-Winter Haven area. Because of its proximity to the South Florida Railroad, this ancient settlement flourishes and continues to undergo rapid economic and population expansion.
Walt Disney World and Universal Studios in Orlando, Florida, are two of Central Florida's most well-known tourist attractions. Davenport is an excellent area to visit or settle down because it is so close to these larger landmarks.
What are the advantages and disadvantages of settling down in this city? Let's talk about ten pros and cons of living in Davenport, FL!
Pros of Living in Davenport
1. Orlando's attractions are only a short drive away
Davenport may not be as well-known as some of Orlando's other districts, but it's a promising city in the state thanks to its proximity to the attractions that have made Florida so desirable. Living in Davenport, people have easy access to a wide variety of attractions and activities around Central Florida.
Many residents take advantage of annual passes to the nearby theme parks because of their proximity to popular attractions like Walt Disney World Resort, Universal Orlando Resort, and SeaWorld Orlando. On top of that, there are plenty of excellent restaurants serving food from all over the world within walking distance.
2. The city has deep roots in agriculture
Davenport is a growing city, yet visitors can still learn about the region's agricultural past. In the middle of old Davenport, at the True Blue Winery, you can try a number of different wines made from blueberries you helped grow yourself.
During the U-choose-Em events held in the spring, families can come and choose their own berries. It's a terrific place to spend the afternoon because it hosts a variety of seasonal activities all year long.
3. Visit the Champions Gate Golf Club
More than 1,100 golf courses can be found in the state of Florida, making it a popular destination for golfers. Davenport has a few of these top-tier courses within easy driving distance. Despite its elevated location in one of Florida's least flat regions, the Highlands Reserve Golf Club provides playable conditions for golfers of all skill levels.
Champions Gate Golf Club, located just a short distance away, is another favorite choice. This large resort has two 18-hole courses, a training and golf academy, and a 9-hole course designed with kids in mind called "Champions 9."
4. A lower-than-average cost of living
With a cost of living index of 98.8, Davenport has a cheaper cost of living than the U.S. average and other surrounding major cities. As a result, this city is an excellent location for starting a family and settling down.
The city's median home price is $365,176, which is less than the national average. Considering all of the benefits that come with living in this city, the cost of living is a steal.
5. There is no income tax
Living in Florida is popular because there is no income tax. There is a reason why many remote workers choose to move to Florida. There is no state income tax, so homebuyers in Davenport can breathe easy.
For retirees in particular, this can amount to savings in the thousands. Additionally, there is no tax on estates or inheritances in Florida.
6. The city is close to the Atlantic and Pacific coasts
Having access to not one but two stunning stretches of white sand is a dream come true. Davenport is ideally situated close to the Atlantic and Mexican Gulf coasts, making it a unique vacation destination.
Traveling west from Davenport will bring you to the greater Tampa area. Clearwater Beach, St. Pete Beach, and Anna Maria Island are three of Tampa's most stunning beaches. By going east from Davenport, you can reach Daytona Beach, one of the most popular beaches in Florida and the globe.
You have the option of packing up the family and taking them on the Florida Beach Adventure of a lifetime.
7. The crime rate is lower than the national average
Davenport has a rate of 24.19 crimes per 1,000 residents per year. The majority of Davenport residents agree that the downtown area is the safest in the city.
The rate of violent crime in Davenport is 10.9, which is significantly lower than the national average of 22.7. Property crime in Davenport is 28.9, which is lower than the national average of 35.4.
8. Experience nightlife excitement at Ovation Bistro & Bar
In Davenport, the evenings are full of exciting opportunities to spend time with loved ones. It's early evening, and you're looking for a great bar or restaurant with tasty snacks to share. Close proximity to Davenport's hotels, resorts, and vacation rentals means easy access to the city's best nightlife spots.
Some of the most popular ones include The Paddy Wagon Irish Pub, Davenport's Ale House, Miller's Ale House, and Ovation Bistro & Bar.
Cons of Living in Davenport
1. There are primarily two seasons
Like the rest of the Sunshine State, Davenport sometimes misses out on one or more of the seasons. However, Central Florida has year-round sunshine and pleasant temperatures, and you can enjoy this in Davenport.
Winters in Davenport are relatively warm, with typical highs in the 70s, while the rest of the country deals with snow and cold. However, there is also the hurricane season which lasts from June to November. Although mostly manageable, they can be some times devastating.
2. The public schools are not the best
In Davenport, parents have the option of sending their kids to either a public, a choice, or a magnet school. While the prospect of attending a public school in Davenport will always be on the table, parents should be aware that these schools are woefully under-equipped to meet the needs of the community and its children in terms of providing a secure, high-quality education.
Except in exceptional cases, students in Davenport, Florida, are assigned to Magnet and Choice Schools using a lottery method. Great teachers are the norm at these institutions, and they offer both the usual curriculum and special initiatives designed to pique students' interests and encourage them to learn more about subjects like science, technology, mathematics, and the arts.
Conclusion
Davenport offers a low cost of living, easy access to the big city's opportunities and amenities, a safe environment, and a lack of an income tax. However, the city's poor quality of public schools might be a drawback, especially for families with kids. 
Learn More About Living in Davenport, FL