15 Things to Know Before Moving to Columbia, MO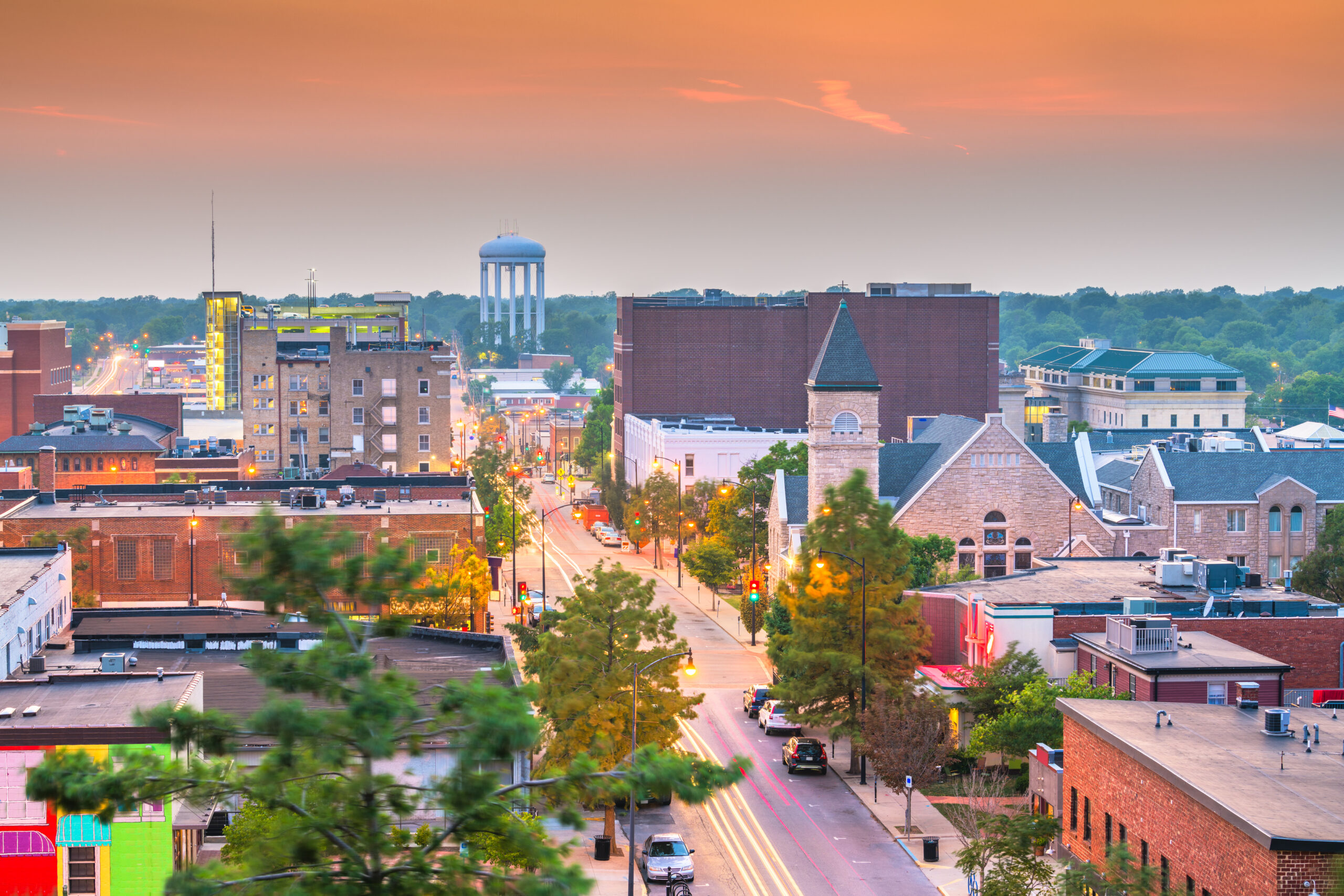 ---
Columbia is a great place to live, work, and visit, and it's only the fourth most populous area in Missouri. With humble beginnings in forts in 1821, this city has blossomed into a masterpiece of architecture. It is one of the most desirable areas to settle in Missouri because of its central location—just 29 miles north of Jefferson City and the same distance from St. Louis and Kansas City.
Looking to live in Columbia? Here are fifteen things to know before making the move!
1. Watch the Missouri Tigers play
The Missouri Tigers playing in St. Louis will be a huge draw for college football fans. More than 70,000 people attend home games at Faurot Field every fall. Over the rest of the academic year, both the University of Missouri and Columbia College will host athletic events, including basketball, baseball, and volleyball.
Columbia is the annual location for the Show-Me State Games. If you want more, professional football, baseball, and soccer clubs may be found just a couple of hours away in Kansas City and St. Louis.
MAF Widget
2. Columbia's architecture is one of a kind
The city of Columbia, Missouri, is sometimes known as "the Athens of Missouri," a moniker inspired by the city's many Greek-style buildings, such as the famous row of six columns at the University of Missouri.
Other notable structures are the Boone County Courthouse, the Memorial Union, and the Missouri United Methodist Church.
3. It's easy to get out of town
Columbia's convenient location makes it easy to visit nearby attractions like the State Capitol in Jefferson City and the picturesque Lake of the Ozarks, as well as the larger cities of St. Louis and Kansas City.
Within a short drive from Columbia, you can visit a number of historic towns and state parks that provide a variety of outdoor activities.
4. Columbia is a college town
The University of Missouri, Stephens College, and Columbia College are all located in Columbia. It serves as the administrative center for the University of Missouri system, which includes the St. Louis, Kansas City, and Rolla campuses.
There is a noticeable collegiate presence in the community, especially a rabid devotion to Mizzou sports.
5. The schools contribute to its thriving economy
The city's economy and job market are thriving thanks to its high-quality higher education institutions, rapid rate of job creation, and low cost of doing business. The educational sectors in the city are its major employers.
Other than the universities and colleges that populate Columbia, the city is home to notable employers like Shelter Insurance, Columbia Insurance Group, Veterans United Home Loans, and Harry S. Truman Memorial Veterans' Hospital. Columbia is the birthplace of many notable businesses, including Carfax, Slackers CDs and Games, Socket, and MBS Textbook Exchange.
6. Columbia has a diverse and unique landscape
The landscape of Columbia varies from rolling hills to flat prairies. Greenbelts, trails, and parks abound in this region thanks to the Missouri River's many tributaries.
There are 12 caves, a rock bridge, sinkholes, and an underground stream to explore in Rock Bridge State Park, a geological preserve and leisure area.
7. See a show or visit the museums to immerse in the city's culture
In different parts of the city, you can visit a number of museums, galleries, and theaters. Jesse Auditorium and the Missouri Theatre Center for the Arts are two great places to see a show. Once a year, the Ragtag Cinema hosts the True/False Film Festival.
The North Village Arts District is home to numerous museums, performance spaces, and eateries, as well as the Missouri Contemporary Ballet. Anybody can enjoy a trip to the Museum of Art and Archaeology at the University of Missouri.
8. The people embrace Midwestern values
The people are, without a doubt, one of the most appealing aspects of relocating to Columbia. The town of CoMo is the place to be if what you seek is a community that adheres to traditional Midwestern standards and maintains a low-key way of life.
As a result of Columbia's attractive ambiance and large neighborhoods, many individuals quickly fall in love with the city.
9. The local cuisine in Columbia is fantastic
It's easy to find a restaurant in Columbia that suits your palate. If you're craving pizza, go on over to Shakespeare's Pizza. You can't beat a milkshake or float from Sparky's Ice Cream.
C C's City Broiler, Murry's, D.Rowe's Restaurant & Bar, 44 Stone Public House, and Flat Branch Pub & Brewery are just a few of the other popular eateries in the area. In the summer and fall months, the Columbia Farmer's Market is stocked with locally sourced meat, eggs, fruits, and vegetables.
10. The city is working hard to advance its bicycle culture
Cycle To Market Day and Bike, Walk, and Wheel Week are just two examples of the city's efforts to make cycling in and around CoMo a more pleasant and accessible experience.
Bicycle Commuting 101 will teach you the ropes, and there are always free sessions of On The Fly Bike Repairs To Get You Home, where cyclists can learn how to replace a flat tire or other common problems they may encounter on the road.
11. Attend one of the numerous CoMo festivals
At CoMo, there is always something exciting happening around the corner.
To name just a few, there is the Columbia Food & Wine Festival, where you can stuff your face with the best the city has to offer, the monthly Family Fun Fest, where you can enjoy a wide variety of G-rated entertainment, the Hot Summer Nights Festival, which is everyone's favorite chill event, and the annual Heritage Festival and Craft Show.
MAF Widget
12. You always have to pay for parking
Downtown Columbia is where you'll find most of the city's attractions. The downtown area boasts a wide selection of stores and eateries but is severely lacking in parking garages and on-street spots. A few parking facilities are available, although they are a hassle. However, parking costs money whether you do it on the street or in a garage.
The city will undoubtedly take your money for parking fees. You will always have to pay out of pocket for parking, regardless of whether you end up needing a spot or not. This is sometimes annoying.
13. Summers are hot, and the humidity is brutal
Temperatures in excess of 100 degrees Fahrenheit are entirely normal in the summer.
Although the temperature rarely rises above 100 degrees, the extreme humidity always makes it feel like it does. Those who can't stand the heat should probably avoid the CoMo area.
14. There are a lot of homeless people in the city
Some of the number of people that beg on street corners in Columbia may surprise you. While Columbia certainly qualifies as a city, it is not a metropolis on the scale of New York or Los Angeles. Beggars are more common in large cities like Chicago and New York than they are in smaller or medium-sized cities. If anything, Columbia has an abundance of homeless people.
Every time of day and every season of the year, you will witness beggars and homeless people, whether you are leaving the Walmart parking lot, heading down the major road, or cruising downtown at night.
15. A lower-than-average cost of living
Considering all that Columbia has to offer, it comes as a surprise that the city's cost of living is around 11% lower than the national average. This means you get more value for your money.
The city's median home price is also way less than the national average, with an average home price of 264,365. The city is undoubtedly an affordable place to live.
Summary
Columbia has a lot of things going on for it; a low cost of living, great higher education opportunities, a thriving economy, and a vibrant arts and cultural scene.
On the other hand, there's also the expensive parking, hot summers, and homeless people.