10 Things to Know Before Moving to Chelsea, MA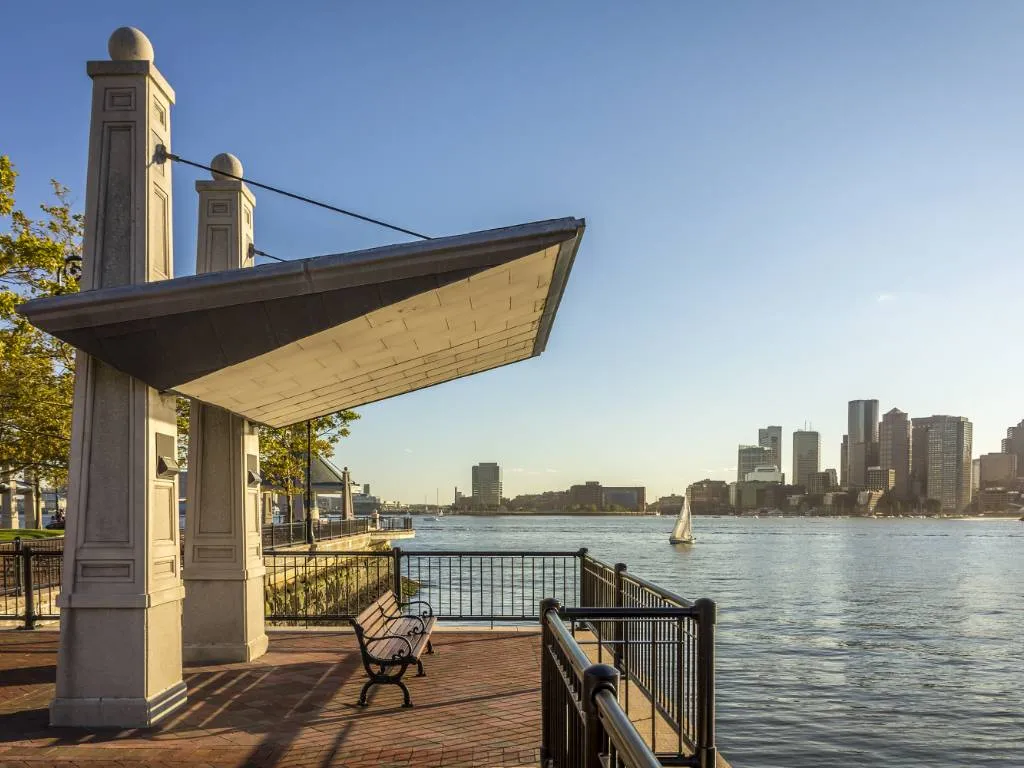 ---
The history of Chelsea begins with its interesting renaming after a London district. The urban core is the smallest in the state and is located just north of Boston in an area of under 2 square miles. There have been booms and busts in the city's economy since its incorporation in 1739, but it is now a thriving industrial center for the surrounding area.
Since the turn of the century, various community development efforts have been carried out, resulting in the construction of a large number of brand-new service and retail facilities all around this lovely metropolis.
Find out what to expect by reading on as we cover ten things you should know before making the move to Chelsea, Massachusetts.
1. The city is growing fast
The 1,200 new residences that have been constructed in the Chelsea region since 2005 should put to rest any doubts about the city's growth. Over the past few decades, the city's economy has boomed, attracting a growing number of new residents. There are approximately 38,200 people living in Chelsea right now.
Chelsea is one of the more youthful Boston suburbs, with a median age of only 33. There are many lovely areas just right for starting or expanding a family.
2. A high cost of living
The cost of living index in Chelsea is 129.8. The average annual salary of a family is $60,370, and the average home costs $485,981 to purchase.
Thinking of using the money saved to secure a local rental instead? Rent for a one-bedroom apartment in Chelsea averages $2,059 a month, while a three-bedroom apartment in the same building would set you back around $2,649.
3. Live in neighborhoods like Bellingham Square, Chelsea Square, or the Box District
It may come as a surprise to hear that Chelsea has more than ten distinct communities despite its relatively small size (approximately 2 square miles). Bellingham Square is a well-known and beloved landmark in the city. This part of Chelsea has seen the most growth and development; it is home to a vibrant community and serves as a commercial hub for the surrounding area.
If you're considering a move to Chelsea, you should check out Chelsea Square, the Box District, and the Carter Park—Wyndham Area.
4. Attend Bunker Hill Community College
There are enough schools in the Chelsea School District to accommodate the city's over 10,000 school-aged youngsters. Students in grades 1-6 can attend either Edgar A. Hooks Elementary or George F. Kelly Elementary, while students in grades 7-8 can attend either Joseph A. Browne School or Clark Avenue School. The only public high school in the region is Chelsea High, but there is a private option, the Phoenix Charter Academy.
There is only one college option in Chelsea, and that is Bunker Hill Community College. However, residents have access to many of the world's top-ranking universities and higher-education institutions in the world in the neighboring larger Boston area.
5. Work with the City of Chelsea or at the Massachusetts Information Technology Center
The city of Chelsea nearly went bankrupt in the 1990s due to a weak local economy. Fortunately, there are now a growing number of promising employment options in the city. Chelsea's primary employers are the city government and the Massachusetts Information Technology Center. The city has just approved a plan to develop new high-rise residential and research buildings. Employment will increase and the population is projected to increase by 80% over the next few decades.
However, many people are relocating to Chelsea to use the Maurice J. Tobin Memorial Bridge to reach their destinations in Greater Boston.
6. It snows a lot during winter
A person who has never spent a winter in the northeastern United States should be prepared for subzero temperatures and fifty inches of snow. Temperatures in Chelsea can drop into the teens during the winter and reach the 80s during the summer.
Keep both a warm winter coat and a waterproof rain jacket handy year-round because rain is possible at any time.
7. Take in the city's scenic beauty
In Chelsea, you can find both old-world elegance and cutting-edge conveniences. You can go sightseeing in nearby Boston's old neighborhoods, take the ferry to some of the most beautiful Cape Cod beaches, or hike in the stunning Berkshire Mountains.
Numerous historical sites and parks in this city attest to the state's dedication to protecting its heritage and scenic landscapes.
8. The city has deep roots in the American Revolution
The second major battle of the American Revolution took place in this city in 1775, and it is known today as the Battle of Chelsea Creek. It was a major success for American forces because they held off a much bigger British army, and the seizure of the famous British ship HMS Diana in one of the Chelsea River harbors was even more significant.
After this victory, General George Washington decided to base the bulk of his troops here before beginning the almost year-long Siege of Boston. There are numerous memorials and monuments scattered across Chelsea, each one portraying a different facet of the events of the time.
9. Visit Mary O'Malley State Park or eat at Floramo's
In addition to learning about the area's past, there are a number of exciting activities to partake in while in Chelsea. With over ten parks to choose from, residents of Chelsea can take in the scenery of Chelsea and Downtown Boston from Bellingham Hill Park's tiny playground. Mary O'Malley State Park is another municipal mainstay, including picnic areas and a paved walking track along the river.
Additionally, Chelsea is home to some of the city's finest eating spots. Floramo's is a cozy restaurant in the city's northwest corner, serving up classic barbecue and unconventional Italian fare. A trip to Newbridge Cafe will satisfy your hunger for a big, juicy steak.
10. High violent and property crime rates
Chelsea has a higher violent crime rate than the rest of the country. The city has a rate of 51 for violent crime, significantly higher than the national average of 22.7. Similarly, Chelsea's property crime rate is 36.5, higher than the national average of 35.4.
This suggests that the danger of being a victim of a violent or property crime in Chelsea is higher than in the majority of the United States. Residents need to know this so they can take measures to prevent themselves from being victims of crime.
Final Thoughts
Chelsea is a lovely, fast-growing suburb that offers all the amenities of a big city. There are great schools, a budding job market, and more than enough places to shop and eat. However, the city has a higher-than-average cost of living, it snows a lot during winter, and the crime rates are quite high.  
Learn More About Living in Chelsea, MA