10 Things to Know Before Moving to Charleston, WV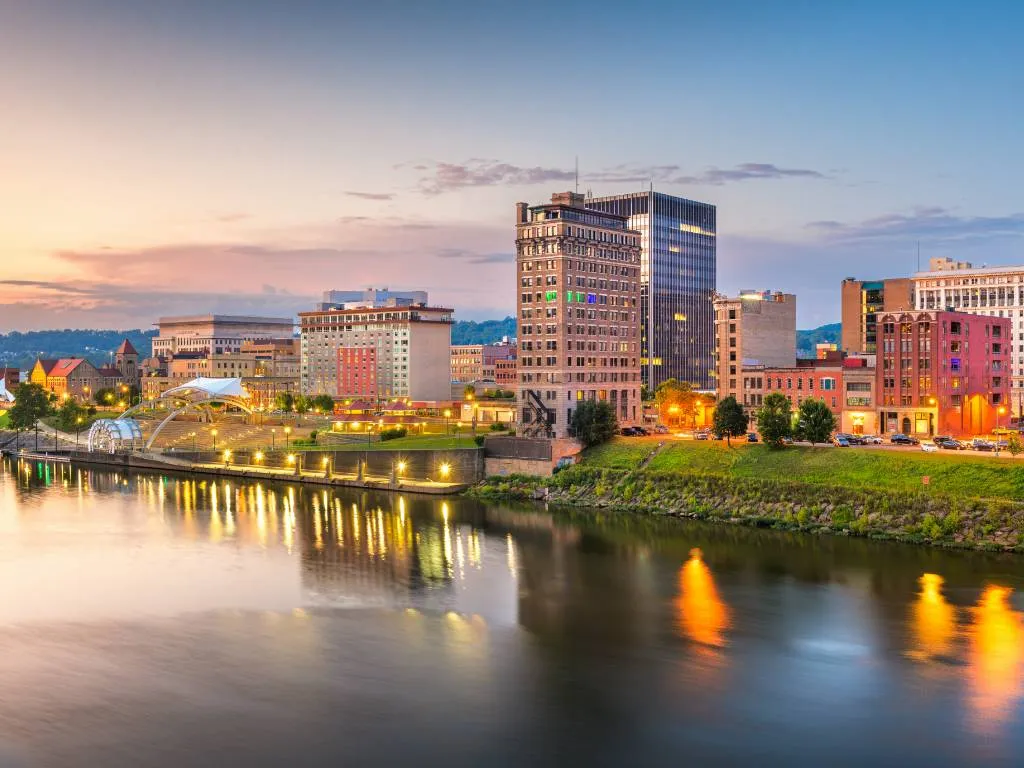 ---
Charleston is a vibrant city with a population of about 49,384. It makes sense that one of West Virginia's largest cities would serve as the state's seat of government. If you like to be in the thick of everything, this is the place to be. Charleston is a popular tourist destination due to its convenient location, high quality of life, rich musical culture, delicious cuisine, and fun riverbank activities.
Charleston is conveniently located at the meeting of the Elk and Kanawha Rivers. Because early residents relied so heavily on this body of freshwater for their survival, the city's culture is heavily influenced by water.
Here are ten things to know before moving to Charleston, WV.
1. The University of Charleston is located here
The city of Charleston is home to several educational institutions. This means that the academic year is busier than the summer and winter breaks. The city is home to the University of Charleston, a major educational institution in South Carolina.
Because of its status as a university city, Charleston is always buzzing with fascinating events, even during the school year. Because of this, the local economy is well-suited to supporting a student body, with plenty of entertainment options, outdoor pursuits, dining establishments, and other amenities.
2. Kanawha State Forest is a big part of the city's culture
Charleston is situated on the lovely Kanawha River; therefore, it stands to reason that the river has a major impact on the local way of life. Residents enjoy the Kanawha River for many different reasons, including rest and relaxation, fishing, boating, and scenic path walking. Kanawha State Forest, a prominent park with a 9,300-acre recreation area, is the finest spot for the ultimate river experience. It's only 7 miles from downtown Charleston. Hiking and bike paths, parks, bird-watching areas, picnic areas, camping, and more are all available here.
The Parks and Recreation Department of Charleston maintains and operates the city's many parks and community centers and can provide information about additional trails and water-based activities.
3. Eat at Smokehouse or Brick and Barrel
Charleston is famous for its delicious cuisine, so don't miss out on the city's many excellent dining establishments. Local mom-and-pop coffee shops like the Daily Dose Café are available for your morning caffeine fix, while Brick and Barrel, which focuses on surf and turf and also serves cocktails, craft beer, and fine wines, is where you should go for a delicious steak dinner.
Smokehouse, one of the West Side's most beloved brunch spots, is another must-visit. Deliciously different from the norm, everything is cooked from scratch and prepared with love.
4. The salt industry is a major one in the city
Charleston's salt industry has a long and storied history and provided much-needed economic stability for the city. Many of the original structures are still around today to serve as living testimony. One of Kanawha Valley's best-kept secrets is JQD Saltworks, a salt well that has been operational since 1813.
This building helped make West Virginia a leader in the salt industry, which was essential for food preservation before the advent of refrigeration. In the era before widespread access to refrigeration, salt was essential in the production of staples like salt pork, preserved vegetables, and potted meats that could be stored for extended periods of time without spoiling.
5. Unwind at Red Carpet Lounge or Empty Glass
Charleston, like any other historic city, has its share of hidden gems. If you aren't paying attention, you can walk right past a cinder block building that houses one of the city's most popular watering holes. However, the Red Carpet Lounge, a dive bar visited by Charleston's elite, is located in this very structure. This is the place to be if you want to be part of the action.
Live music can also be enjoyed just down the street at Empty Glass, Charleston's most well-known original live music venue. As you venture out, you'll discover outstanding locations that residents have enjoyed for years, if not generations.
6. A lower-than-average cost of living
The cost of living in Charleston is lower than the national average. In fact, the cost of living here is roughly 14% lower than the U.S. average. The city's median home price is one of the lowest in the country, at $156,838.
This is the spot to look if you're on a budget and would like to save money on necessities yet still want to live without sacrificing comfort.
7. Live in South Hills, East End, Kanawha City or West Side
If Charleston is where you want to settle down, you should check out some of the city's most desirable areas.
South Hills is the perfect place to get away from it all! Located over the Kanawha River from the heart of the city, this beautiful community sits atop a train station. The historic mansion that now houses the Sunrise Museum is a well-known symbol of Charleston. The Sunrise Carriage Trail's peak offers one of Charleston's finest panoramas.
Kanawha City, a neighborhood with a more alternative, youthful vibe, is located south of downtown along a little bend of the eponymous river. Part of the town's allure comes from its tree-lined streets and pleasant parks.
Across the Elk River and Interstate 64 from downtown Charleston is the city's historic West Side. The National Register of Historic Places includes about 444 individual dwellings.
The East End neighborhood is fantastic since it is home to the West Virginia State Capitol building. The museums in Charleston are excellent, but the city itself is rich in art and culture. For example, the State Culture Center has been the home of the live-recorded public radio program Mountain Stage for the past 40 years.
8. The crime rates are higher than the national average
Charleston has a far higher crime rate than the rest of the country. Charleston's violent crime rate (63.4) is significantly higher than the US average (22.7). To make it worse, Charleston has a property crime rate of 95, which is nearly three times the national average of 35.4.
This indicates that Charleston has a serious crime problem, both in terms of violent and property crimes. Residents of the city need to take precautions to ensure they and their families are safe.
9. The city gets 40 inches of rain a year
Warm summers and mild winters characterize Charleston's humid subtropical climate. Temperatures in the winter can dip to an average of 25 degrees Fahrenheit below zero, while summer highs often hover around 85 degrees.
Over 40 inches of rain a year is normal for Charleston, with most of the precipitation falling in the spring and fall. During the winter months, the area can also expect to get some snowfall, though often only a few inches
10. Work in the education, manufacturing, or tech industry
The unemployment rate in Charleston is 3.3%, which is significantly lower than the national average.
Charleston's economy is thriving and diverse because it serves as the seat of state government. Outside of the mining and energy industries, opportunities exist in education, healthcare, and government. In this area, the healthcare industry, government, and academia make up the vast majority of the largest employers.
The Charleston Area Medical Center and the Kanawha County Board of Education are the two main employers in the city.
Charleston is making great strides to diversify its economy despite the dominance of these industries. The state government is actively courting high-tech manufacturers by advertising its wealth of natural resources. It's also diversifying into the tech industry and being friendlier to businesses. The state government is placing a greater emphasis on tourism and hospitality in an effort to capitalize on the state's attractiveness as a vacation destination.
Final Thoughts
Charleston, WV, is a vibrant city known for its rich culture and convenient riverside location. It offers a lively academic environment, outdoor recreational opportunities, and a diverse economy. The city is actively working to diversify its economy beyond traditional industries, focusing on tourism and hospitality.
However, while the cost of living is lower than the national average, the city does have higher crime rates.
Learn More About Living in Charleston, WV