10 Things to Know Before Moving to Bozeman, MT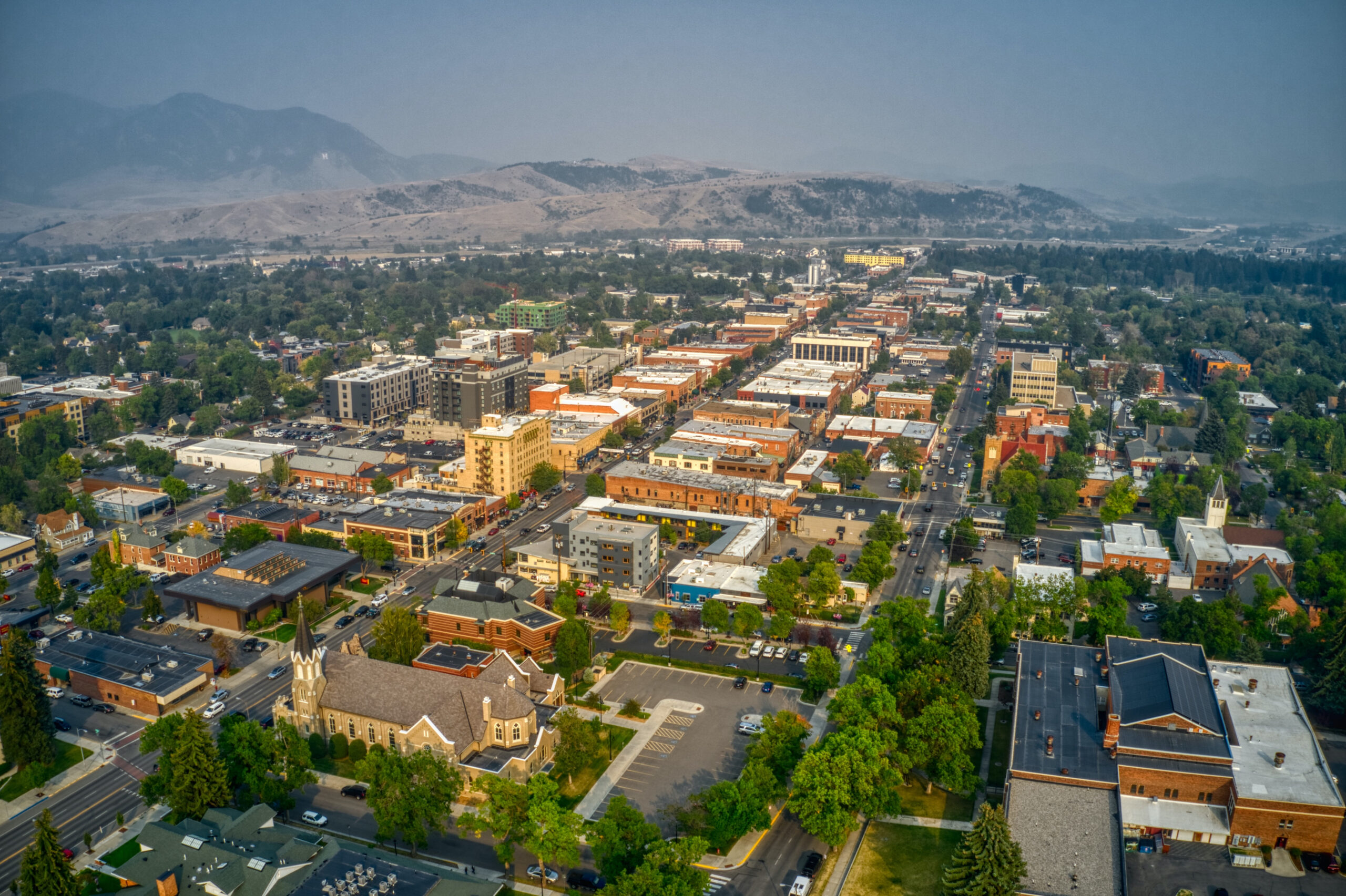 ---
Bozeman is located in southern Montana, at the foot of the Rocky Mountains. This city is a wonderful place to live thanks to its abundance of parks, trails, and other outdoor spaces, low crime rate, a strong feeling of community, excellent schools, and a generally pleasant atmosphere. Travelers can experience Yellowstone National Park and its incredible animals as well as world-famous fly fishing, spectacular mountains, and much more. Thinking of moving to this city? Here are 10 things to know before moving to Bozeman, MT!
MAF Widget
1. The city is growing really fast
Bozeman's population has exploded in recent years. Growing pains are inevitable during any period of expansion, but they are most severe during periods of rapid growth. In other words, Bozeman is experiencing growing pains. 
Residents go back and forth between being excited about the development and fighting it. Both traffic and crime rates have increased. There is more competition for tables at popular eateries. There are too many people on the rivers, and we won't even talk about Hyalite. Even for long-term residents, there are challenges. Everyone is adjusting to the expansion, and hopefully, they'll get used to it.
2. Winters are extremely cold
Bozeman's summers are fantastic, but we can't say the same for winters, though. This is the actual stuff, so to speak. The winter season typically begins in October and continues until May. It's great when it starts to snow because everyone (especially the skiers) can't wait for the valley to be covered in white.
By the end of February, most of the residents have had it with the snow and cold because it could get really tiring. It will be a few months before it gets warm again, so we recommend buying a decent coat.
But on the bright side, when the sky is bright blue, even on the coldest days, it can be easy to convince oneself that the temperature is higher than it actually is.
3. The people are friendly and hospitable
Bozeman's residents are the city's beating heart. It would be difficult to find a more generous community than Bozeman. They hold doors open for strangers, pick up litter whenever they come across it, and wave to let someone into traffic at a four-way stop.
There are also many worthwhile organizations in the area. You can join a group or organization in which your interests lie. Volunteering is a terrific opportunity to help the community and meet interesting individuals in your area.
4. Housing costs are expensive
Growth typically leads to a rise in home values. For years, Bozeman residents have been concerned about the city's lack of affordable housing. Bidding wars have become commonplace in the new-construction market. Buyers may become disheartened due to this and the low supply of homes.
With a whopping median home price of $850,000, it's becoming increasingly feasible to find high-quality, low-cost alternatives to Bozeman in places like Belgrade, Manhattan, and Livingston. If you want to stay abreast of the ever-changing real estate market, hiring a realtor is your best bet.
5. Lots of fun things to do outdoors
Bozeman attracts adventure-seekers who can't wait to explore the city's natural beauty. Although some visitors may be content to only see the mountains, the vast majority come to enjoy the outdoors. In case you don't already have a strong preference for one outdoor activity over another, try out a couple and discover what you enjoy the most. The list of possible outdoor activities are endless: skiing, hunting, fishing, golfing, camping, riding, running, rock climbing, kayaking, and so on.
Some popular outdoor spots include Montana Grizzly Encounter, Hyalite Canyon, The Gallatin River, Crosscut Mountain Center and Bohart Ranch, Big Sky Resort, Glen Lake Rotary Park, Yellowstone National Park, and lots more.
6. Traffic could be bad
Bozeman is a place where summertime crowds and activities can make life a bit chaotic. June through early September is peak tourist season, so expect traffic jams and long wait times at local eateries.
Not only are there traffic jams at the city's busiest junctions, but neighborhoods that have experienced rapid growth in recent years, like Bozeman's Northwest, are ill-prepared to deal with the thousands of people who pass through them during rush hour.
The city is doing everything it can to deploy traffic management measures like street lights and roundabouts to these regions as quickly as possible, but the rapid development of the valley makes this task challenging.
If you're ever waiting a long time to be seated at a restaurant, just keep in mind that the city is overcrowded and understaffed and that everyone working there is doing their best.
7. The city is dog-friendly
Bozeman is a dog lover's paradise. There are plenty of pet-centric shops where you can buy locally produced dog beds, toys, and organic snacks, in addition to the hundreds of miles of trails, half a dozen off-leash parks, an abundance of doggy daycares, and even eateries that welcome four-legged friends. So, you will fit in perfectly in this city if you have a dog or two.
MAF Widget
8. A high cost of living
Many potential residents have backed out because of Bozeman's exorbitant living costs. The astronomically high housing costs is a major contributor to the city's high cost of living index (127).
The cost of a home in Bozeman is 59% higher than the national average. What's more, the cost of living in Bozeman has risen faster than salaries. The city has a typical household income of $47,612, which is 13% below the U.S. average.
9. There are lots of great schools
It's remarkable how much backing there is for schools here. Numerous accolades have been bestowed upon the Bozeman Public School District, and the district is home to several Blue-Ribbon Schools. Students are typically encouraged by school borders to enroll in the school closest to their home, so your child may be able to ride a bike or walk to school, and she or he may even have some of the same friends as yours.
Bozeman's various options in the arts, athletics, and beyond give students a wide range of ways to explore their passions beyond the classroom.
10. Traveling is easy
The Bozeman Yellowstone International Airport has an 87.5% on-time arrival rate, convenient parking, and short queues, all of which helped it earn its ranking as the fifth-best airport in the United States by Money Magazine in 2020. It's hard to believe that you're in an airport when you can see the breathtaking Bridger Mountains out practically every window, and when you look at the abundance of fireplaces and natural wood and stone details everywhere.
The convenient parking and quick lines might not remain forever, what with the airport serving over a million travelers annually, but the residents sure are taking advantage of them while they can! Easy access to and from Bozeman is provided by the airport's nonstop flights to 21 domestic destinations.
In Conclusion
Living in Bozeman has its perks, such as friendly people, good schools, and an abundance of outdoor activities. However, if you're looking to save costs, the high cost of living and high housing costs are major drawbacks that might make you rethink your decision to move to this city. Also, if you'd rather not live in an overcrowded city, Bozeman might not be for you.
Learn more about living in Bozeman, MT