15 Things You Must Know Before Moving to Albuquerque, NM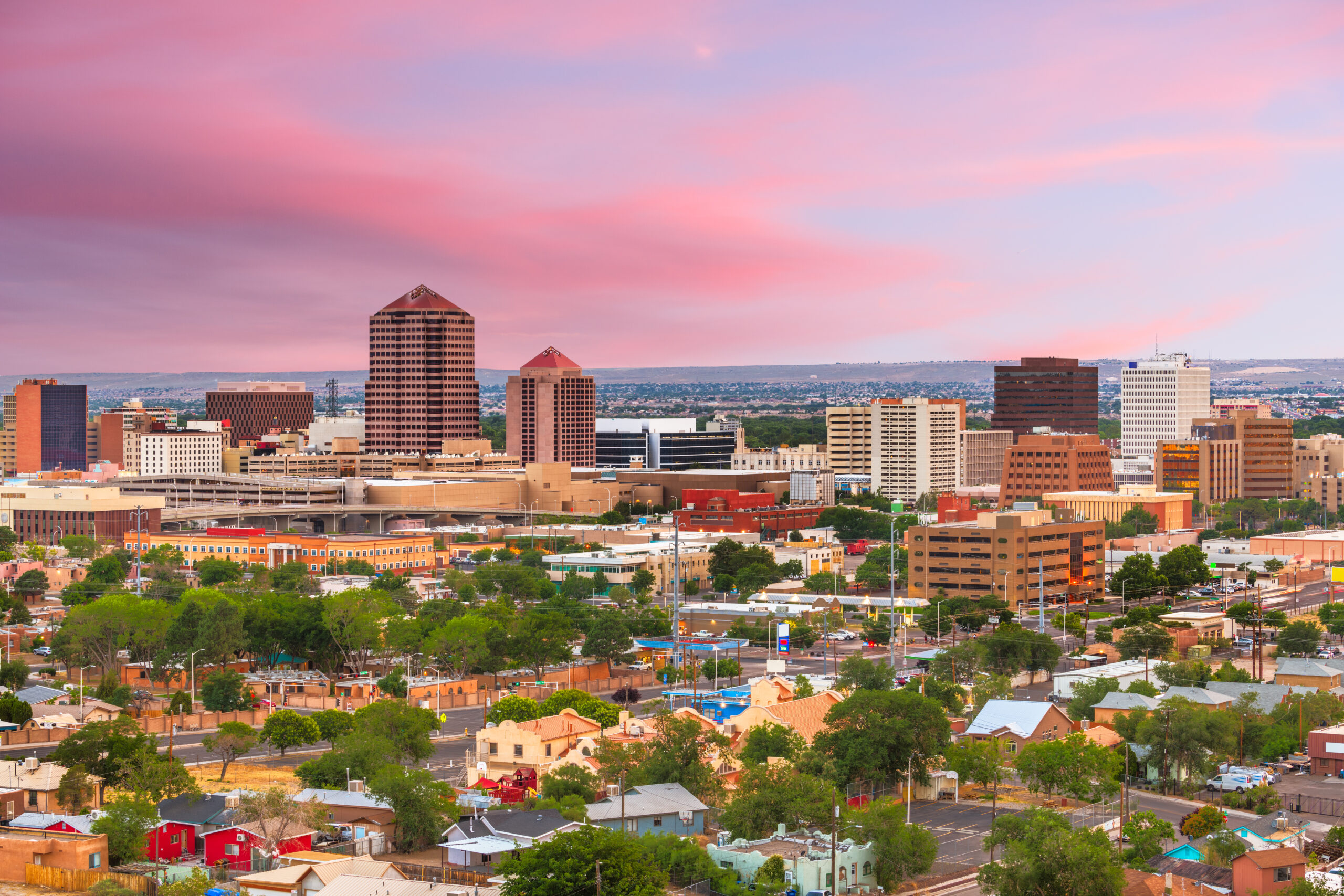 ---
Albuquerque, also known as Duke City by some natives, was founded in the early 18th century. It was named after Viceroy of New Spain Francisco Fernandez de la Cueva, who was also the 10th Duke of Albuquerque.
There is something for everyone in Albuquerque, whether you are moving there for a new career, want to take advantage of the fantastic weather, are a fan of excellent museums, or are eager to sample the local cuisine. Let's talk about fifteen things to know before moving to Albuquerque, NM!
1. Lots of employment opportunities in IT and Healthcare
Albuquerque has a thriving economy and a wide range of work opportunities in fields including aerospace, bioscience, and technology. Technology businesses will find a welcoming environment in Albuquerque, largely thanks to the State Investment Council's Catalyst Fund and the Technology Research Collaborative.
Companies like Devvio, Lavu, and Snowball Fundraising are among the most well-known names in the Duke City IT industry. Large local businesses like Lovelace Health System and Ernest Health contribute significantly to Albuquerque's healthcare job sector.
The energy-holding corporation PNM Resources, the technology manufacturing experts SUMCO, and Summit Electric Supply are also among the top ABQ employers.
2. Learn about the city's culture at Pueblo Cultural Center
Albuquerque is located in the traditional territory of the Navajo, Pueblo, and Apache peoples and maintains deep cultural ties to these communities. The Indian Pueblo Cultural Center is a great place to learn about the history and culture of the 19 Pueblos tribes through indigenous exhibitions, heritage activities, and ABQ festivities like the Gathering of Nations Pow Wow.
At the Petroglyph National Monument, you can get in touch with local history and marvel at religious symbols and designs carved into solid volcano rock that date back 700 years. You can also do your part to help the Pueblo people by purchasing jewelry, pottery, and other works of art made by local artisans at the Bien Mur Indian Market Center.
3. Attend a stargazing session at any of the history centers
Albuquerque is almost a mile above sea level and is located in the Land of Enchantment. Due to its low levels of light pollution, Albuquerque has become a popular destination for stargazers. One of the most popular things to do in Albuquerque with kids and adults is to visit the University of New Mexico Campus Observatory on a Friday night and look through the telescope at the night sky.
Attend one of the New Mexico Museum of Natural History & Science and Sandia Mountain Natural History Center's regular stargazing sessions (SMNHC).
4. Check out great artworks at Muros de Burque and Richard Levy Garden
There's a thriving community of artists in Albuquerque. Visit the vibrant Muros de Burque to see public artworks on many structures throughout the city. At 516 Arts, you can learn about notable examples of contemporary art, explore public artwork, and participate in events, seminars, and lectures.
Visit the Richard Levy Gallery and spend the day gazing at pop art, abstract works, and geometric designs. Explore over three thousand works from the National Hispanic Cultural Center's various collections. Alternatively, you can take a leisurely stroll through the sculpture garden at the Albuquerque Museum and view world-class exhibits and more than 10,000 works of art based on Southwestern culture.
5. Enjoy the USL, MiLB and NAHL championship games
There's a lot going on in Albuquerque's sports world. Rio Grande Credit Union Field at Isotopes Park is home to both the New Mexico United (USL) and Albuquerque Isotopes (MiLB). Spectators can watch the New Mexico Ice Wolves (NAHL) tear up the ice at Outpost Ice Arenas.
Come to Tingley Coliseum to see the Duke City Gladiators (CIF) battle it out on the indoor football field. The Lobo (NCAA) men's and women's basketball teams play on campus, and you can catch all the action in The Pit.
6. Go on a tour of Marble Brewery
Albuquerque offers everything from award-winning breweries, wineries, and distilleries to one-of-a-kind music venues. Visit Marble Brewery on a free tour and sample delicious beers, including the smooth Pale Ale and the seasonal Pink Lemonade Lager. On Saturdays, the taproom at La Cumbre Brewing Co. features live music while serving up tasty beers like the Pyramid Rock Amber Ale.
On the rooftop patio of Apothecary Lounge, sip on Prohibition-era drinks, including The Sazerac and Old Fashioned. Guests at Uptown Funk can place song requests for dueling pianists and enjoy specialty drinks such as Drops of Jupiter, Ice Ice Baby, and Girls Just Want to Have Fun.
7. Attend Mariachi Spectacular de Albuquerque or Albuquerque International Balloon Fiesta.
Every month of the year brings a new festival or event to Albuquerque, so there's always something exciting to do! Purchase tickets for The Mariachi Spectacular de Albuquerque, which features a variety of musical events such as seminars, classes, and concerts. Attend the Albuquerque International Balloon Fiesta, a hot air balloon celebration that attracts over 900,000 visitors annually.
During the eight days of The Festival Flamenco Albuquerque, you can watch outstanding performances by world-renowned flamenco dancers and participate in other themed events. Attend Albuquerque Summerfest with your loved ones to soak in the sun, sample regional cuisine, and jam out to live music.
8. Foodies would love this city
Native American, New Mexican, and Spanish influences dominate Albuquerque's restaurant sector, making the city an excellent destination for anyone seeking authentic regional cuisine. Enjoy some tasty Southwestern breakfast at Range Cafe. Monroe's is one of the top restaurants in Albuquerque, so round up your pals and go for a platter of Chorizo & Eggs.
66 Diner serves up all-American favorites, including Chicken Fried Steak and Chocolate Milkshakes. Start your date night well with a Shrimp Cocktail, and then enjoy a feast like the Australian Lobster at Antiquity. Farm & Table serves fried chicken, fettuccine, and duck, all prepared using ingredients from the surrounding area.
9. Living expenses are 8% lower than the national average
With an index of 90.8, Albuquerque's cost of living is 8% lower than the U.S. average, making it an attractive destination for those considering a move to this city.
The median property price in Albuquerque is also lower than the national average, at $320,024. The state income tax rate in New Mexico is 31% lower than the national average, adding to the affordability of living in Albuquerque.
10. Many opportunities for higher education
Are you planning to attend college in Albuquerque? There are several excellent educational options in the city. The University of New Mexico is one of the best places to acquire a degree in nursing and midwifery or any of the other 96 undergraduate programs they offer. Carrington College offers a variety of trade and industrial courses as well as hands-on classes.
Wayland Baptist University is a great option for anyone looking for a Christian college. Southwestern Indian Polytechnic Institute is one of the 37 Tribal Colleges and Universities in the United States that are accredited by the American Indian Higher Education Consortium (AIHEC) and offer degree programs tailored to the needs of indigenous students. Or, check out Central New Mexico Community College, where they have courses in everything from accountancy to welding.
11. Getting around is a breeze
The abundance of attractions in Albuquerque demands a wide range of accessible modes of transportation. Good news: getting around Albuquerque is easy because of the city's extensive public transportation options.
Using Albuquerque Rapid Transit, citizens can travel to virtually any part of the metro area (ART). Get around town on the ABQ RIDE bus and see all the sights in Albuquerque. Get on the New Mexico Rail Runner Express train at Rio Metro and head to other towns. And if you'd rather drive, Interstates 25 and 40 will get you just about any place in the city.
12. Enjoy the great outdoors
Moving to Albuquerque from Burque is a great idea if you're a nature lover because of the area's stunning scenery. Bring the kids to one of Albuquerque's 288 public parks, like Jerry Cline Park, Tigeux Park, or Loma del Norte Park, to enjoy the playground equipment or sports fields. Travel to one of the numerous stunning trailheads along the Sandia Crest by foot or bike.
Take the Sandia Peak Aerial Tramway to see the city from 11,000 feet above the ground. The Valle de Oro National Wildlife Refuge is a sight to behold, with its mountains, Vulcan volcano tunnels, and the Rio Grande River. The Cibola National Forest is a great place to go horseback riding, camping, and fishing. You could also pack your binoculars and head to the Rio Grande Nature Center State Park to do some birdwatching.
13. Visit the ABQ BioPark or The National Museum of Nuclear Research & History to have some fun
In every part of Albuquerque, you'll find exciting options for entertainment and recreation suitable for people of all ages. Join your child in one of Explora's 250 hands-on displays, or sign them up for one of the many science camps and educational programs available. The ABQ BioPark is home to a number of excellent attractions, including a zoo, aquarium, Tingley Beach, and a botanical garden.
Visit The National Museum of Nuclear Research & History to see vintage rockets and missiles and discover the fascinating history of nuclear science. Visit Wildlife West Nature Park and stroll along the Kid's Imagination Trail to get up close and personal with rescued animals. You can also ride the ABQ Trolley to see several of Albuquerque's top landmarks, museums, and cultural centers.
Albuquerque has quickly become a significant center for the film industry due to its favorable climate, beautiful scenery, and generous Film Tax Credits. Whiskey Tango Foxtrot, The Avengers, and Independence Day: Resurgence were all filmed in the city. Fans of television series like "Breaking Bad" and "Better Call Saul" should also recognize the adobe houses and the Sandia Mountains that encircle Albuquerque.
The Albuquerque Film & Music Experience runs for five days. During that time, you can witness screenings of films, documentaries, music videos, and more, all while showing your support for local filmmakers.
14. You get to enjoy lots of sunshine
Albuquerque is one of the sunniest places in the U.S., with over 300 days of sunshine yearly. Average highs in the summer range from 75-90°F, while the average low in the winter is a bearable 41. The weather in the Burque is hard to complain about, what with all the sunshine and lack of precipitation.
The summer months of May through September are followed by the short winter months of late November through early February. It could get too hot sometimes, though, so you should be prepared for that. People who want to escape the cold often flock to the area because of the high temperatures and lack of rain.
15. There's dangerous wildlife too
The occasional heat isn't the only thing you need to worry about. Albuquerque and the surrounding environs are also home to various dangerous animals. Animals and plants that thrive in dry, hot conditions, such as scorpions, tarantulas, and snakes, can be found in abundance in this region. Make sure to shake your shoes before stuffing your feet into them, and you should be alright.
Final Thoughts
There's a lot to love about Albuquerque. The city has an affordable cost of living, a ton of fun things to do, great schools, a rich culture, and a vibrant food, arts, and sports scene. The heat could be a little too much sometimes, but with proper air conditioning in your home and cars, you'll be fine. Be sure to watch out for dangerous animals too!
Learn More About Living in Albuquerque, NM