How to Guide for Buying a Condo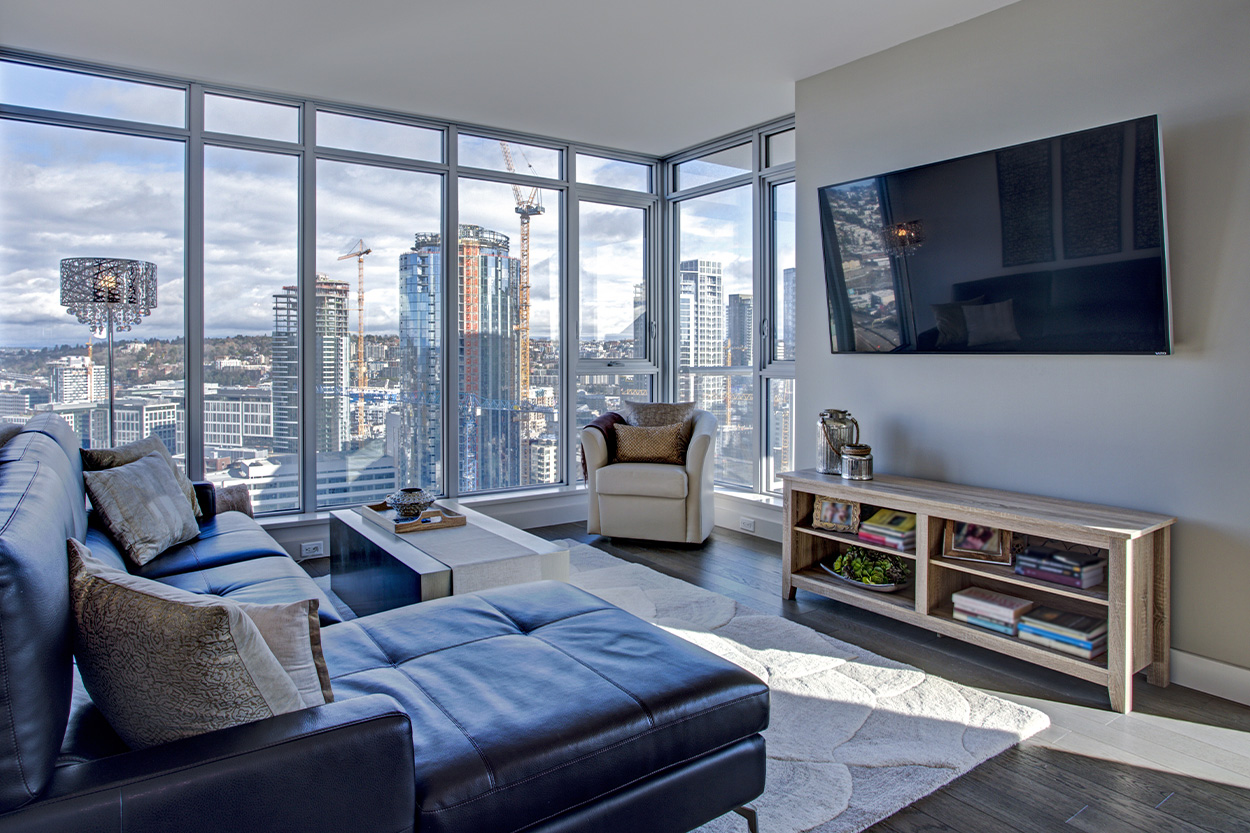 ---
Key Takeaways:
When an individual purchases a condo, they're buying both an individual unit and joint ownership of the entire condominium complex, which gives them easy access to the property's shared amenities.
The pros of owning and living in a condo include a shared sense of community, access to amenities, low upkeep, ease of reselling, and less expensive utilities and insurance.
The process of buying a condo is different from that of purchasing a home. Securing a home loan for a condo can be more difficult as lenders are more cautious about granting these mortgages because they are higher risk.
How to Guide for Becoming a Condo Owner
Condominiums—multi-unit properties divided and sold in individual units—can be an attractive option for first-time homebuyers.
Whether you're interested in buying a condo to live in full-time as your primary residence or to use as a vacation getaway, you'll want to understand the ins and outs of purchasing this type of property.
This handy guide outlines the reasons why you may want to purchase a condo as an investment property, as well as some best practices for buying condos. Read on to learn more about why the stress-free condominium lifestyle may be right for you.
MAF Widget
Condominiums 101: What is a Condo?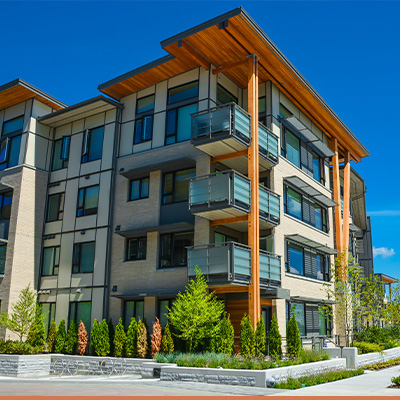 Condos are living spaces located within larger, multi-unit properties. Individuals who invest in this kind of property own their own condo unit, plus they share joint ownership of the entire complex with the other residents.
Perhaps the best way to illustrate what condo living looks like is to compare it to other popular home types:
Apartments – It's more common to be able to rent an apartment versus buying an apartment unit, though it is possible to arrange ownership if you find the right kind of apartment building owner. Whether you own or rent your apartment, you'll find, like a condo, that you are typically living close to your neighbors. The key difference between these two properties is that condos have more of a built-in community than apartments, which could be a positive or negative depending on your personality and lifestyle.
Townhomes – Townhomes are essentially smaller footprint homes with at least two levels that are attached to a row of other homes. Unlike condos, townhomes will often have a patio or yard that the owner will need to maintain. Like condos, townhomes generally come with access to ample amenities and a shared sense of community, though townhome owners have a bit more autonomy than condo buyers.
Traditional, single-family homes – A traditional detached house is different in almost every way from a condominium unit. Individuals who own single-family homes have all the responsibility of upkeep, utilities, and repairing damages caused by age, pests, or natural disasters. With this responsibility also comes complete autonomy. If you own a home, unless you're part of a neighborhood with a very strict Homeowners Association, you typically have carte blanche to do whatever you want with it.
The Pros and Cons of Condo Living
Of all the different property types, condos are arguably the easiest to maintain. Other perks of investing in a condo development include:
Sense of community among condo buyers
Less expensive utilities and insurance
Included landscaping services
Easy access to amenities like dog parks, pools, recreational centers, and more
Able to purchase and use as a vacation home to save money on hotels and rentals
There are some drawbacks with owning this kind of property too, including:
Lack of autonomy when it comes to interior design
Strict external appearance rules
Shared spaces and amenities
Less privacy than owning your own home
Cost of condominium association fees, which majority ownership can raise if they choose
Strict rules and restrictions enforced by the association
While unit owners do have a vote, if they disagree with the majority, their vote will most likely be null. If buying an approved condo sounds more appealing than investing in any other property type, you'll want to explore the details involved with the condominium buying process. 
How to Purchase Your Own Condo Unit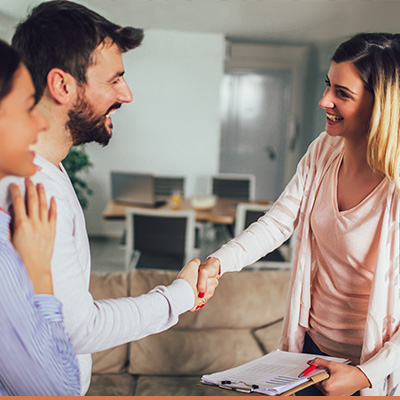 Even if you've house-hunted before, you'll want to do your own research before condo-shopping. The process of purchasing a condo is very different, namely because condominiums feature HOAs that are heavily involved.
In addition, getting a mortgage for a condo is slightly more complex than securing a traditional home loan.
Lenders are more cautious about approving condo loans because not only are they looking at your finances, they're looking at the finances of the Homeowners Association you're joining. Lenders will often require that a condo already have a certain number of occupied units before granting an individual a mortgage loan. This is because if you default on your loan, the bank will assume control of your real estate property.
If the condo development you're investing in is mismanaged or has too few residents, the value of the property goes down. Lenders will then have less incentive to take a risk with your condo loan.
To help navigate the muddy waters of condo buying and securing a condo mortgage, there are some best practices you can follow, including:
Find the right real estate agent – Because the condo buying process can be so complex, you'll want an experienced realtor by your side. Realtors immersed in the condominium market will know which properties have the best resale value, and which have a good reputation.
Research the potential property management companies – While having a trusty realtor to turn to is great, you'll want to do some of your own research. Every condo complex typically employs a property management company to take care of general upkeep. When touring condos, be sure to ask the association who takes care of the property, and then do some investigation of your own into how thorough they are.
Decide what amenities you want in advance – Perhaps the greatest boon of living in a condo building is the easy access you and the other unit owners have to top-of-the-line amenities. Tell your realtor upfront what kind of amenities are non-negotiable, like a tennis court, indoor pool, or dog park. This will help narrow down your search. Keep in mind that the better the amenities are, not only will you have a better quality of life, you'll also be investing in a property that will be easier to sell down the line if you choose.
Buying a Condo is Buying a Lifestyle
So, what is a condo? When it comes down to it, a condo is more of a lifestyle home than a piece of property. Individuals who choose to purchase these homes for either full-time use as a primary residence or as a vacation spot typically enjoy the condo's built-in community.
Purchasing a condo can be a complex process, as lenders have more stringent requirements for securing a condo mortgage than they do for securing a traditional home loan. But by taking some time to do your own research and investing in a savvy realtor with condo buying experience, you'll realize your condominium dreams in no time.
Sources:
Bankrate. 7 Tips for Buying a Condo in 2021. https://www.bankrate.com/real-estate/buying-a-condo/
The Balance. How to Get a Condo Loan. https://www.thebalance.com/how-to-get-a-condo-loan-1798430
The Balance. The Pros and Cons of Condo Ownership. https://www.thebalancesmb.com/condominium-2866377
Investopedia. An Introduction to Buying a Condominium. https://www.investopedia.com/articles/pf/07/buy-condo.asp
Investopedia. Condominium Definition. https://www.investopedia.com/terms/c/condominium.asp
Million Acres. Your Guide to Condo Financing. https://www.fool.com/millionacres/real-estate-financing/articles/your-guide-financing-condos/
Money Under 30. Condo Financing is Different. https://www.moneyunder30.com/condo-financing-is-different