How to Find Selling Price of Homes in My Area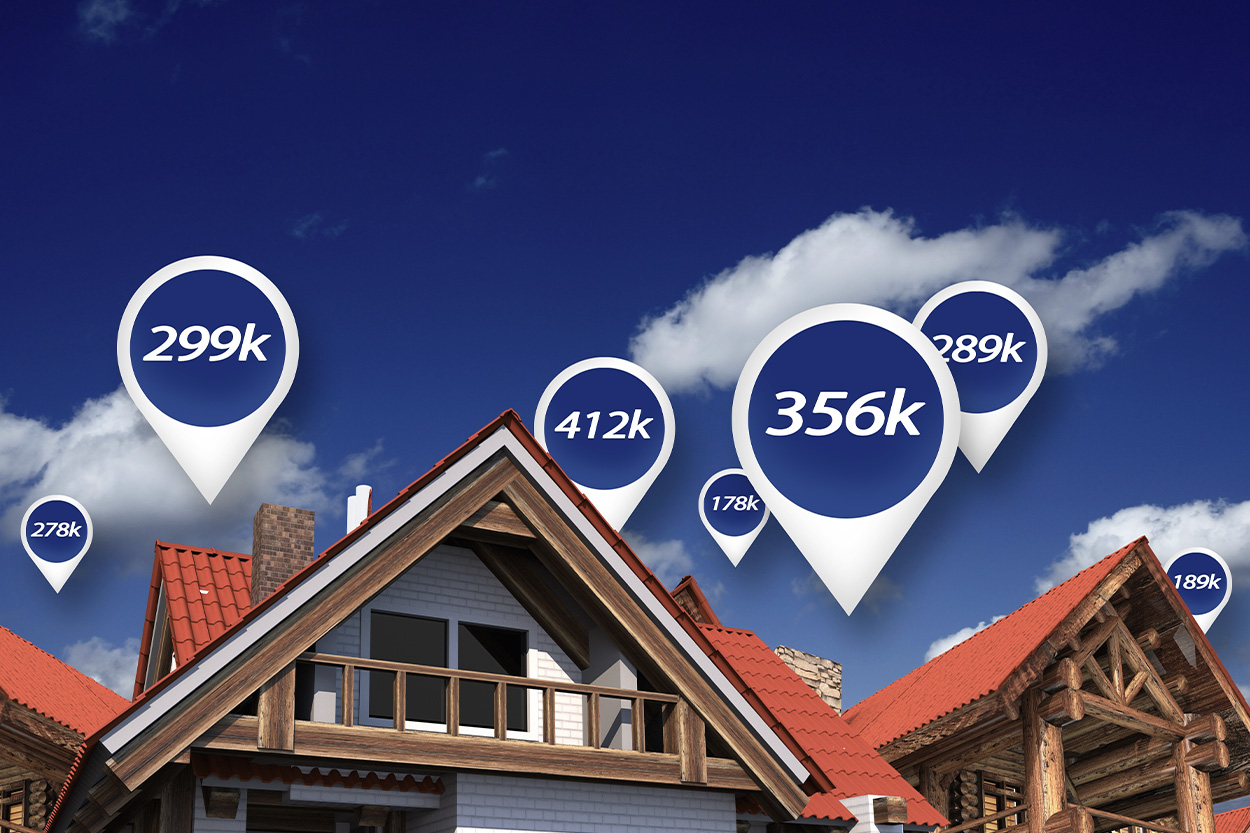 ---
Key takeaways:
Finding home "comps" (or "comparable sales") will help you determine the market price for similar homes in your area.
Various factors impact a home's listing price, including current market demand (partially set by recent sales), the square footage, age of the home, neighborhood, and included features.
You can find selling prices of homes in your area through your real estate agent, listing sites, or by visiting your local county clerk's office.
How To Find Selling Price Of Homes In My Area
The price of a home will be impacted by many factors from market and local demand to the size and condition of the property. By using other comparable property sales from your area, you can determine a realistic price to list your existing home or buy your future one.
But how exactly do you go about finding and using comparable home sales?
Here's what you need to know about how to find local recent home sales. 
What is a 'Comp'?
Merely finding the price that a random home is selling for in your area won't provide actionable information for either a sale or a new home purchase. Instead, you must find the price range of homes that share similar characteristics to your own home. That way, you're operating off the best possible information and can set your budget and expectations accordingly.
A comparable sale—comp for short—is a home that's listed for sale or has recently been sold, which is akin to your home. They typically share features you (or a speculative buyer) are looking for, including:
Square footage
Condition of the home
Style of the home
Features
Location
Ideally, the homes you use as comparables are in your same area and have been sold within the last six months. This data gives you the most up-to-date market conditions in your city.
How To Find Selling Prices
Finding recent home-purchase information is advantageous for buyers and sellers alike. The price a home sells for will impact the value of other properties in the area and can help you when you make or receive an offer.
Fortunately, every sale is made a public record. When the home sale occurs, the transfer is recorded with the county's record office. Knowing this, there are a few ways you can find local recent home sales:
Ask Your Real Estate Agent for Comps
Although you can typically find the selling price of a home in your area with some digging, the best way to go about finding this information is through your real estate agent.
Why?
Because they have access to the multiple listing service (MLS)—a private database of home listings made available to real estate agents. According to Homelight:
"MLS provides access to the largest pool of properties for sale in the marketplace, meaning sellers receive increased property exposure. They can also keep an eye on housing market trends and see what other houses are listed close by. Buyers get detailed information in real-time which can help make better-informed decisions about properties."
All of the online search sites you would use pull their data from the MLS. However, they are not updated as frequently, nor do they have as robust a database.
On top of that, a real estate agent has expertise in the local market. They can fully grasp the details that might impact your home's price, especially compared to another. From there, they can help you adjust your budget or listing price to account for factors that make a specific property more or less valuable than other comps, such as a desirable location.
Peruse Real Estate Listing Sites
If you don't feel like hiring a real estate agent, you could also search for home sale listings online. Several websites will provide detailed information on recent home sales, including:
Zillow – Zillow is a home search site. You can find "houses sold near me" by going to the "recently sold" section from the "listing type" dropdown. Each yellow dot represents a recently sold home. Simply click on one to expand and discover more details.
Realtor – Realtor has a "just sold homes" search tool. This search function allows you to filter your search according to several factors, including:

City
Number of beds and baths
Square footage
Home age
Neighborhood

Trulia – Trulia has a U.S. assessor record and property information database. With this route, it helps to know the address for the property you're looking for. Once you have that information, simply:

Choose your state
Narrow down your location by county
Select a zip code
Choose a street

RealtyTrac – RealtyTrac allows you to perform a general search on recently sold homes in your area. However, you can only search by county rather than a specific address or neighborhood.
Check Your Local News Paper
If you still receive the local newspaper, there's a good chance that it will include home sales in the announcements section. Many counties stipulate that this information be made available to the public via publishing within weeks of a sale's close.
For this method to provide value, it helps to know the address and approximate date of sale.
Search In-Person At the County Clerk's Office
If you prefer to "go old school" with your home investigation, you can visit your local county clerk's office in-person. While you won't get a long list of all the home sales, you can ask for property records for a specific home, which will include the selling price. Depending on your area, you may be able to conduct this search on your own or you might have to request a clerk to assist.
With this method, you will need to know the address of the home. Additionally, you may be required to pay a small fee to view or receive a copy of the records.
Contact the Owner Directly
Finally, there are some occasions where the seller decides to sell the home by themselves. As a result, these sales won't list on an MLS. So, if you see a home that's "for sale by owner," you'll have to speak to them in person to discover the selling price.
Begin the Hunt
Finding the selling price of homes in your area is essential information that you can use to set your budget or list your home at the most competitive price possible. And to get the best information available, it's wise to pursue some, if not all, of the avenues discussed above. By doing your due diligence, you'll be fully prepared to buy or sell your home at the optimal price point.
Sources
Homelight. What's the MLS, Why Does it Matter, and How Do You Optimize for It? https://www.homelight.com/blog/multiple-listing-service/