Pros and Cons of Moving to Bellevue, WA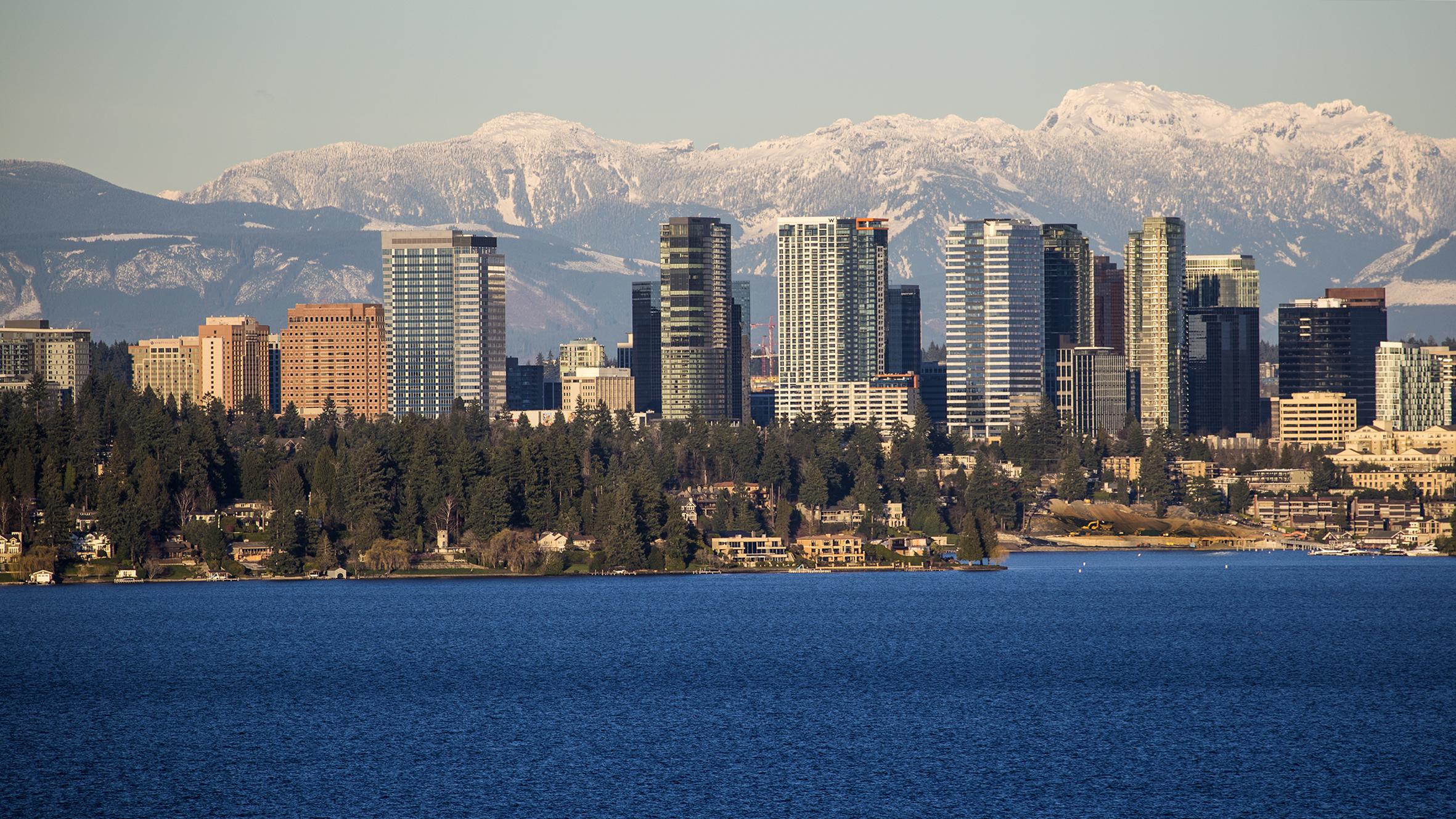 ---
Welcome to Bellevue, Washington.
This city has been ranked as one of the best mid-sized cities in the country. But before you urgently try to book a Uhaul, you need to know two things.
One, most cities in the US suck. So, that bar was pretty easy to clear. And two, Bellevue does have a few negative aspects that can make you regret hastily calling the city home.
But if you're curious whether or not moving to Bellevue would be a good move for you, then you should grab a seat and listen to my beautiful voice while I cover all the important pros and cons of moving to this city.
Let's get started.
Con #3, Overcrowded schools
Bellevue is known to have pretty high-rated schools.
And as such, many newcomers flock to the area thinking that little Johnny will become the next Jimmy Neutron.
That is until they discover that getting into said schools is as hard as winning the Hunger Games.
You see, Bellevue, like any other popular high-rated city, has a pretty big population. Just over 146,000 people call the city home.
This leads to many different problems. But one of the biggest is how overcrowded the schools are.
The city officials claim this is a problem they're working on, but I have my doubts.
Con #2, High cost of living
Oh, you thought you were going to live comfortably in Bellevue?
Well, if you're not a trust fund baby, definitely don't expect to be able to make your money stretch in Bellevue.
Bellevue is a city that's constantly growing and offers immense economic opportunities. And any city like that is going to be pretty pricey.
How pricey you might ask? Well, home prices in Bellevue are even more expensive than Seattle home prices. The average price of a single-family home is an astounding 1.2 million dollars.
So, I'd recommend learning a high-value skill or getting really good at bank robbery in order to afford living here.
And if you do opt to rob banks, make sure you hire a really good getaway driver. Because with this next con, you're gonna need it.
Con #1, Poor transportation
Transportation in Bellevue is horrendous.
For starters, the city has a very confusing layout. And if you don't know where you're going, it can be very easy to get lost.
Even if you have a GPS, some turns can come out of nowhere leaving you to miss your exit. This combined with the high population easily leads to frustrating amounts of traffic.
And when you combine all of this with the fact that Bellevue has no public transportation to speak of, commuting in this city can be a nightmare.
But let's stop talking about nightmares for a second so I can tell you about a company that offers a dream experience.
And that company is Home & Money.
The good folks at Home & Money are committed to making the entire home buying process easy, quick, and stress-free.
And they do this by connecting you to top agents, saving you money with grants and programs, and taking all of the guesswork out of buying your dream home.
Best of all, their service is 100% free.
Just fill out the quick form below to get started.
Ok, now let's check out some pros of living in Bellevue.
Pro #3, Proximity to other cities
Living in Bellevue will give you access to just about everything you need. And many residents find they rarely ever need to leave the city.
But if you suffer from wanderlust, you'll be happy to learn that Bellevue is within a short drive of other notable cities.
For example, Seattle is just 10 miles away from Bellevue. Which means if you ever want to visit, you'll just have to wait 5 minutes for it to rain and hop on the nearest sailboat.
You'll also be close to the popular waterfront area of Kirkland and roughly 30 miles away from Everette.
However, I don't foresee you wanting to leave Bellevue that often. Especially when you consider this next pro.
Pro #2, Great parks
If you want access to the best parks in Western Washington, then look no further than Bellevue.
In fact, Bellevue has so many parks that it's been nicknamed "a city in a park". Considering how much it rains here, I would've dubbed it "a city in a pond", but I digress.
While living in this city, you'll have over 30 parks to access. And these parks include walking trails, fountains, beautiful fauna, and even an ice skating rink.
Pro #1, Economic opportunities
One of the greatest things about living in Bellevue is its endless economic opportunity.
The city is home to big employers, which include Bellevue college, Overlake Hospital Medical Center, and the Bellevue School District.
But residents will also have the opportunity to be employed by popular businesses such as Microsoft, Boeing, and T-Mobile.
And that's not all. If you're not fond of the 9 to 5 lifestyle, you'll be happy to learn that downtown Bellevue is a great location for startup businesses.
All in all, if you're an unapologetic capitalist, you'll absolutely love calling this city home.
And that covers everything you need to know about Bellevue, WA.
If there were any pros or cons that I missed, just drop a comment below with your 2 cents.
And if you found this video valuable at all, make sure to smash that like button and subscribe to our channel for more pros and cons videos.
Until next time!