10 Things to Know Before Moving to Hickory, NC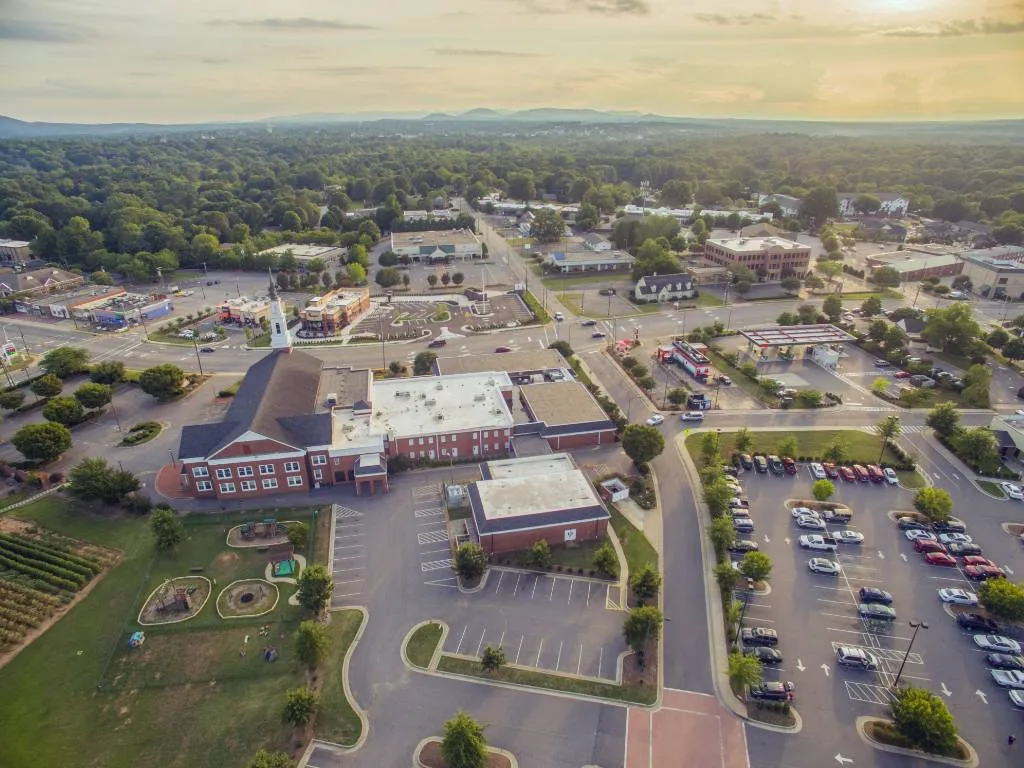 ---
Hickory is a town of around 40,000 inhabitants with strong ties to the furniture-making business. It is situated at the base of the Blue Ridge Mountains.
In the 1850s, a tavern made of logs was built beneath a hickory tree, marking the beginning of the town. Hickory has become known as "The Furniture Capital of the World," thanks to its abundance of high-quality furniture stores selling anything from beds and tables to curio cabinets.
Even while Hickory's furniture business isn't as significant as it once was, the city nevertheless bears the marks of its rich history. Almost everyone you encounter has some connection to the local furniture sector, and there are undoubtedly many such businesses. The furniture industry in the region is a major draw for visitors.
Hickory, however, is not just known for its furniture. Let's check out ten things to know before moving to Hickory, NC!
MAF Widget
1. The cost of living is 12% lower than the national average
Hickory has a reputation for being an affordable place to call home. Hickory has a cost of living that is 12% lower than the U.S. average. The average price of a home is around $286,083, while a two-bedroom apartment will set you back roughly $700 a month in rent.
Catawba County adds 2.25% to the 4.7% sales tax levied by the state of North Carolina, making the total sales tax on food and other commodities in the county 7.25%.
2. You get to experience all four seasons
Hickory has a mild climate and all four distinct seasons. The average July high is 87 degrees Fahrenheit, and the summers are muggy and hot. Snowfall is more common in January and February, and the winters can be chilly and damp. Monthly averages for January are a high of 50 degrees and a low of 31.
The best times to spend time outside are in the spring and October. Severe weather is uncommon in Hickory, but the city has been hit by its fair share of severe thunderstorms and ice storms.
3. Eat at Boca or Emerson's Cafe
Many well-known chain eateries, such as Jason's Deli, Bob Evans, and Longhorn Steakhouse, can be found in Hickory. However, you'll be pleasantly delighted to find many other excellent restaurants in the area.
Visit Boca for tapas, Amos Howard's Brew Pub for burgers and beer, and Emerson's Cafe for lattes and pastries. Hickory has a thriving farm-to-table food culture. Restaurants like Fourk, Notions, and Olde Hickory Station provide modern takes on classic American fare.
4. Get a job in a high-tech company
Economic diversification efforts in Hickory have met with some success in recent years on the part of city officials. While the furniture industry is still important, the area has attracted high-tech enterprises like CommScope and Corning Optical Communications, which make fiber optic cables for the Internet.
In addition, efforts have been made to promote the area as the "North Carolina Data Center Corridor." The Catawba Valley is home to numerous data centers for various companies, including Google, Apple, Bed Bath & Beyond, and more. Two other major employers are Case Farms and Merchant Distributors, which supply supermarkets.
5. The crime rate is quite high
The violent crime rate in Hickory is 4,700 for every 100,000 residents. Compared to the state average, this is 77.6% higher, and compared to the national average, this is 100.3% higher.
There are 540 violent crimes per 100,000 residents, which is 28.8% greater than the state average and 30.3% higher than the national average. Hickory also has a rate of 4,160 property crimes per 100,000 residents. This is 112.4% greater than the national average and 86.7% higher than the state average.
While these figures may be concerning at first glance, remember that most of the violence in the area is centered in a few neighborhoods with heavy nightlife and poverty.
6. The city has a laid-back atmosphere
Hickory is famous for its calm atmosphere and pleasant climate. The residents are known for their cool demeanor and lack of concern for the dramas of others.
You won't have to worry about a noisy neighborhood because they don't talk much either. Your kids will enjoy a peaceful environment in which to develop their minds. In addition, the city has enough family-friendly amenities and services.
MAF Widget
7. There are reports of racism in the city
Recent racial tensions in Hickory have prompted numerous reports of racism in the area. There are noticeable gaps, in terms of both education and economic success. It's especially bad in Hickory high schools, where white students both outnumber and outperform black students.
The World Population Review estimates that 71.12% of Hickory's residents are White, while 12.64 % are Black or African American. If you're thinking of moving to Hickory, this is something to keep in mind.
8. The public school system is not the best
Hickory does not have particularly exceptional schools when compared to other cities. It's not great, and the racial tensions make it worse.
The Hickory Public School System is responsible for educating the city's children. There are more than 4,000 children attending one of the 16 schools. However, Hickory is home to several prestigious universities and colleges, including Catawba Valley Community College, Lenoir-Rhyne University, and Appalachian Center at Hickory.
9. Proximity to other cities
Hickory's proximity to major urban centers like Asheville and Charlotte makes it an attractive place to live. You can simply hop on the highway and visit a new city if you ever become tired of Hickory.
Hickory is ideally situated on Interstate 40, the main thoroughfare of the state of North Carolina. You can go about anywhere in the state by using this highway. About an hour's drive to the west is the bohemian haven of Asheville. Taking I-40/I-77 or U.S. Highway 321 southeast for roughly an hour will bring you to Charlotte. It takes around three hours to reach the Raleigh-Durham area. It also takes four hours to reach the coast from Wilmington, and another five hours to reach the Outer Banks.
10. Visit The Catawba Science Center or The Hickory Aviation Museum
Hickory is well served with the basic needs of a suburban town. There are a number of supermarkets from which to choose, including Walmart, Publix, and Food Lion. The Valley Hills Mall and the Hickory Plaza also offer a wide variety of stores for retail shopping.
Looking to have some fun exploring the city? Hickory is packed with exciting opportunities! Hickory's Glenn C. Hilton, Jr. Memorial Park is a great place to spend some time outside at no cost. This park has everything you need to spend the day: walking trails, boat rentals, playground equipment, and a nature boardwalk.
The Hickory Aviation Museum can be found in the airport's old terminal. Anyone interested in aviation history will certainly enjoy a visit to this museum.
The Catawba Science Center is a must-visit for families in search of kid-friendly activities in Hickory. This children's science center spans 35,000 square feet and has dozens of interactive exhibits. In addition to the planetarium, there is a large aquarium filled with sharks.
To Sum it All Up
Hickory is a great place to call home for people who are after a low cost of living, job opportunities, exciting places to visit, a mild climate, and great restaurants. However, the city has a high crime rate, and the public school system could be better.
Learn More About Living in Hickory, NC