8 Things to Know Before Moving to Alpine, TX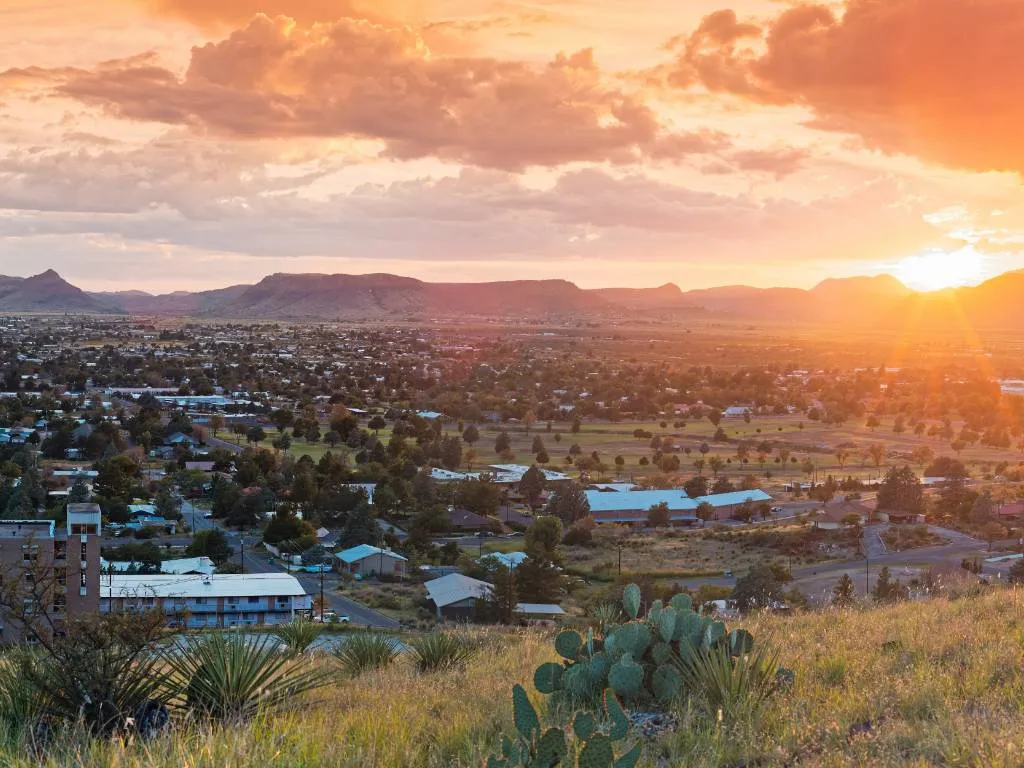 ---
Located in the western Texas Chihuahuan Desert, Alpine is a small but thriving town that boasts a multitude of historical and cultural attractions and exciting outdoor activities.
Alpine is a unique spot to call home because of its breathtaking scenery. The town is situated between two of the United States' most stunning natural features: the towering Chisos Mountains to the west and the huge Chihuahuan Desert to the east. You can go hiking, camping, birdwatching, or rock climbing in this area because of the variety of landscapes provided by the mountains and the desert.
Here are eight things to know before moving to Alpine, TX!
MAF Widget
1. Living costs are way below the national average
In comparison to other American communities, Alpine has a relatively low cost of living. While the US average is 100, Alpine has a cost of living index of only 80.9. This cost of living is lower than in most other parts of the country.
The typical price of a home is just $237,700, making housing prices exceptionally low. It's also a great place to live if you're trying to save money every month, as the average cost of utilities is less than $300.
2. There's a strong sense of community
The strong sense of community among its residents is one of the nicest aspects of life in Alpine. With a population of over 6,000, Alpine is large enough to provide a variety of services and conveniences while still maintaining a small-town atmosphere.
Residents of the town take great pride in their hometown and the unique traditions that have developed there over the years.
3. Work in the tourism, healthcare, education, or farming industries
The job market in Alpine isn't expected to grow nearly as fast as the national average. Statistics indicate that employment is expected to decrease by 5.86% in the near future.
Alpine's current unemployment rate of 5.9% is significantly higher than the national average of 3.6%. Nonetheless, the city is home to various prosperous businesses that hire locals and contribute to the city's economy. The tourist, education, healthcare, and farming industries are among these. Alpine is still a fantastic area to hunt for jobs in these fields despite the city's decreased job development overall.
4. It's a safe place to live
Alpine has a crime rate that is drastically lower than the U.S. average. At 11.3, the violent crime rate is significantly lower than the national average of 22.7, while at 15.6, the property crime rate is lower than the national average of 35.4.
As a result, Alpine is a safe place, and residents can rest easy because the city's crime rate is far lower than that of similarly sized American communities.
5. It rarely snows in Alpine
The climate of Alpine is semiarid, with warm summers and mild winters. Mid-80s to low 90s are typical highs in the summer, while mid-30s to mid-50s are typical lows in the winter.
Annual precipitation averages 14 inches, with most of it falling between April and October. Due to its lower elevation and proximity to Mexico, Alpine receives very little snowfall on average, about 2 inches a year. Its reputation for having bright skies throughout the day makes it a great spot for nighttime stargazing.
6. The town has four great schools
Alpine's local schools are highly regarded for the excellent education they offer. One elementary school, one middle school, and one high school serve the community, providing a wide range of academic options for its pupils.
The Alpine School District is committed to creating a learning environment that fosters academic growth, diversity appreciation, and active community participation. By emphasizing these virtues, these schools have helped their graduates become productive members of society.
In addition, students can participate in a wide range of co-curricular activities, from sports teams to clubs, all of which contribute to a well-rounded education. Alpine Elementary, Alpine Middle School, Alpine High School, and Alpine Montessori School are the four schools in the area.
MAF Widget
7. Attend ARTWALK or Texas Cowboy Poetry Gathering
Keep an open mind and an ear to the ground if you choose to live in Alpine.
This town is always buzzing with activity, from its weekly farmer's market to its abundance of live music to its numerous annual festivals, including the Texas Cowboy Poetry Gathering and Trappings of Texas, the Viva Big Bend music and cuisine festivals, and Alpine's ARTWALK.
8. It is home to Sul Ross State University
Located on the western slope of Hancock Hill, Sul Ross State University (also known as the University of the Big Bend) provides stunning views of the Alpine Valley below. Sul Ross has not only made invaluable contributions to the intellectual and cultural life of the area but also has one of the most gorgeous campuses in Texas, if not the entire country. The original collegiate rodeo originated from SRSU, founded in 1917 as a teacher's college but currently offers undergraduate and graduate programs in many different fields.
Sul Ross State University is home to the Museum of the Big Bend. The museum is an excellent way to learn more about the Big Bend region and its villages, and it can also serve as a springboard for further exploration of Alpine and its environs.
In Conclusion
In general, life in Alpine, Texas, is unparalleled. The town is a great place to live because of the beauty of its natural setting, the energy of its arts and culture sector, and the closeness of its residents. Alpine has a lot to offer anyone thinking of making the move to the West Texas area.
However, if you're looking to live in a place with a more diverse economy, you might want to look elsewhere.